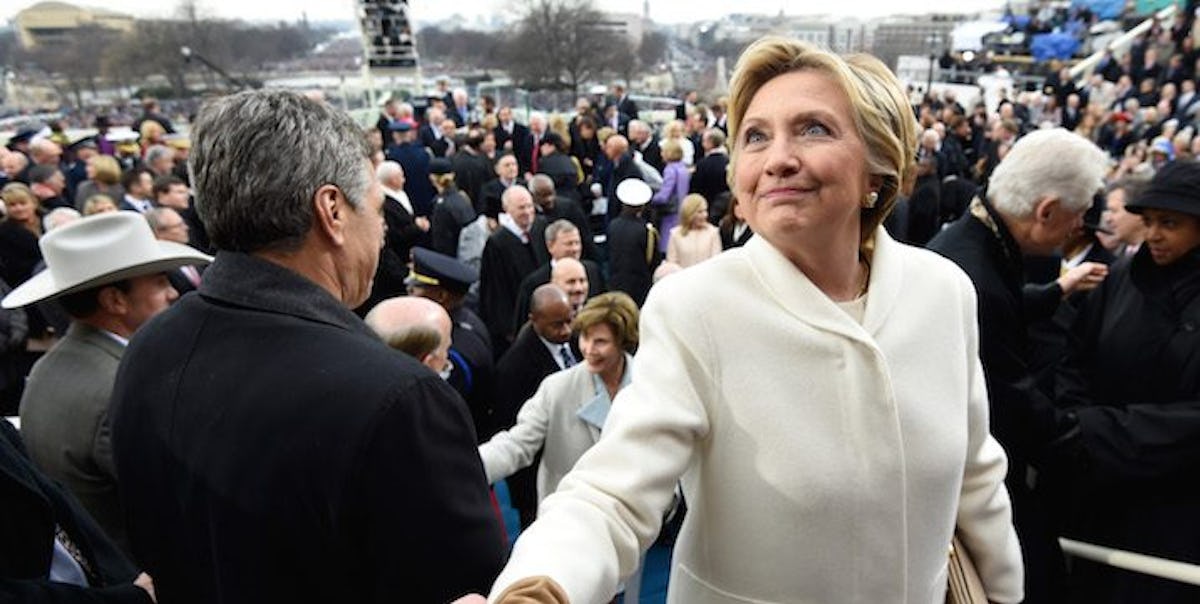 Hillary Clinton Finally Announces Post-Election Plan And It's So, So Adorable
REUTERS
We finally know what Hillary Clinton will be doing since she was not elected president of the United States.
It turns out she'll be keeping plenty busy.
It was announced on Wednesday Clinton signed not one, but two book deals with Simon & Schuster.
On top of that, Wellesley College, Clinton's alma mater, announced she will be giving this year's commencement speech at graduation.
Clinton's two books will be very different from each other.
One will be a book of personal essays. The essays are based around quotes she has collected throughout her life. She "lives by" the quotes.
Clinton said in a statement,
These quotes have helped me celebrate the good times, laugh at the absurd times, persevere during the hard times and deepen my appreciation of all life has to offer.
So it's sure to be super emotional, especially because the book will be touching on her devastating bids for the presidency.
The other book is intended to be for children (although I can see a whole bunch of adults picking up a copy).
It's going to be a picture-book version of her 1995 book, "It Takes A Village."
"It Takes A Village" is based on a quotation (unclear if that'll be included in the adult book) saying that it takes a village to raise a child. It's all about the concept that children are raised by parents as well as communities, policies and institutions.
The children's book will be illustrated by Marla Frazee, who has experience with children's books.
Frazee has also been outspoken on Twitter against Donald Trump and, according to that Twitter account, participated in the Women's March.
The book deals come with a little bit of controversy. Simon & Schuster also signed a deal with Milo Yiannopoulos, known for his discriminatory alt-right work.
Many have protested this decision, including author Roxane Gay, who pulled her book from the publishing house. No word yet on Clinton's opinion there.
Citations: Hillary Clinton Signs Two Book Deals (USA Today), Roxane Gay pulls book from Simon & Schuster over Milo Yiannopoulos deal (The Guardian)