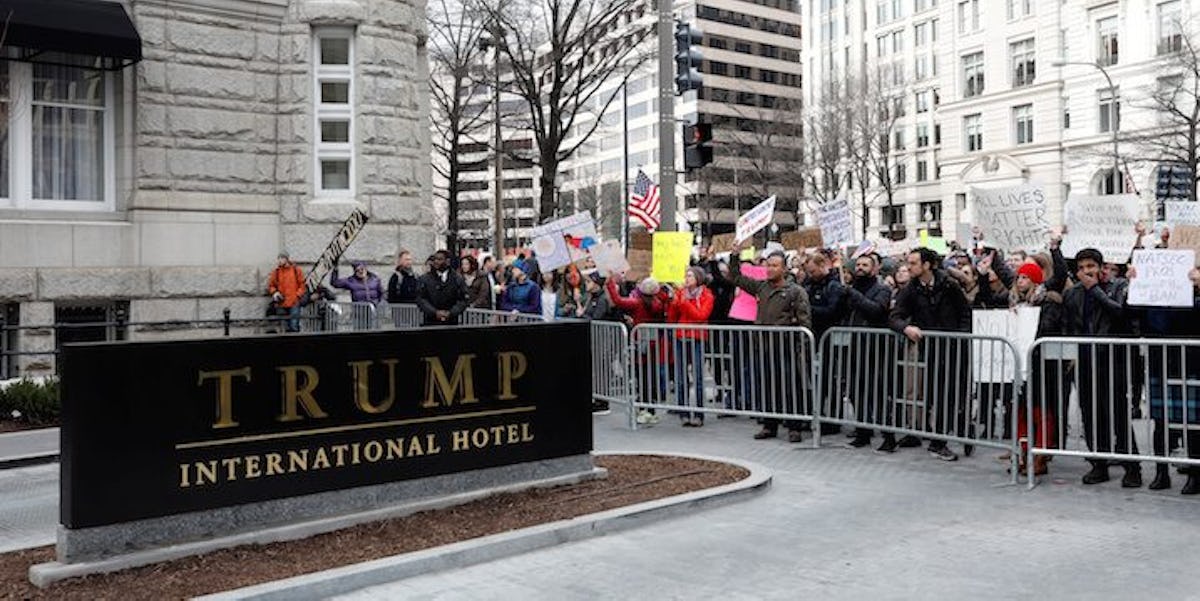 People Are Leaving Hilariously Savage Messages For Trump At His Hotels
REUTERS
Before the Trump era, the American public used to be able to call the White House and leave comments for the president.
Yeah, not anymore.
If you're trying to call, you'll hear this recorded response,
The comment line is currently closed, but your comment is important to the president, and we urge you to send us a message at whitehouse.gov/comment or send us a message through Facebook Messenger.
But, that message doesn't appear to be entirely correct either, because you currently can't Facebook message the president.
In other words, the Trump administration is currently relatively incommunicado with the public. What a way to start things out!
In terms of accountability, this is not a good look for Trump and his people. The public likes to be able to call elected officials in order to voice their concerns, as they should.
Among other things, this could help explain why Trump has historically low approval ratings.
It might also be the misogyny, xenophobia, racism and excessive narcissism. But I digress...
Americans are finding ways around this lack of direct communication with the White House by calling Trump's hotels and leaving hilarious messages.
White House Inc., a project from Revolution Messaging, the team that helped Bernie Sanders with his digital campaign, is helping connect folks with Trump's hotels and other properties.
The American people are once again displaying that proud and fearless spirit of ingenuity by mercilessly trolling their new president. This is why America is already great.
Thankfully for the rest of us, a lot of these people are sharing what they said on social media.
"Cheeto Von Tweeto" might rival "Fuckface Von Clownstick" for best nickname ever given to Trump.
Donald Trump isn't a big fan of allowing refugees and people from seven predominately Muslim countries into the US right now. Do you think they can stay at his hotels?
Russians, however, are definitely more than welcome at all of Trump's establishments.
Well, you can't fault this person for not being direct.
Apparently, some of Trump's hotels are not too fond of these frequent calls.
Keep calling, America — it's highly entertaining.
Citations: Trump closed the White House comment line so people are calling his hotels (Mashable), White House Comment Line Shut Down, Tells Callers to Use Non-Existent Facebook Messenger Account Instead (Variety), President Trump exhibits classic signs of mental illness, including 'malignant narcissism,' shrinks say (New York Daily News)