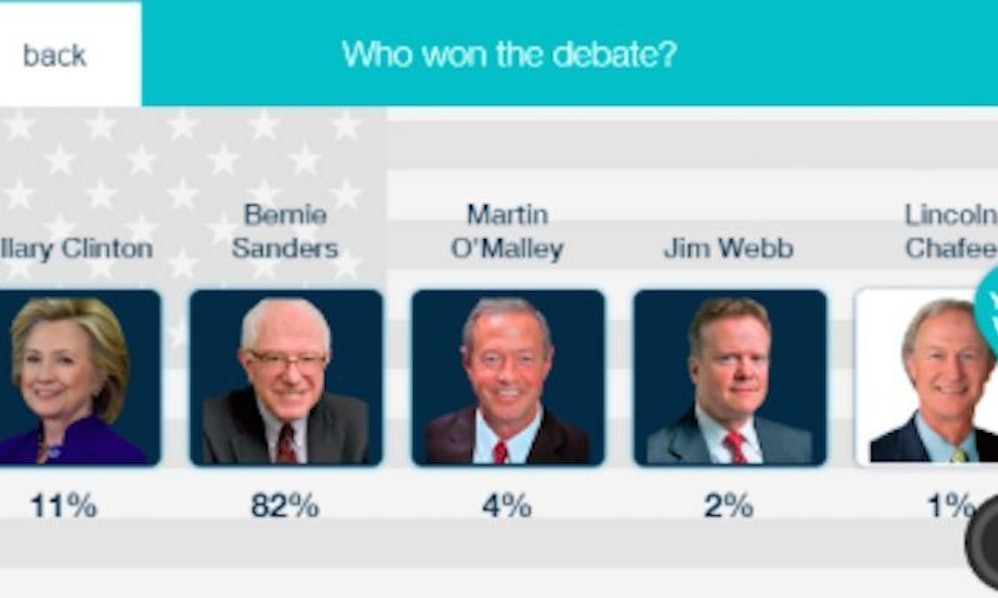 Imgur
Bernie Sanders Supporters Say CNN Deleted Pro-Bernie Poll and Comments
Bernie Sanders supporters are claiming CNN is deleting pro-Bernie posts on its Facebook page.
CNN declared Hillary Clinton the winner of the first debate on Tuesday night, but not all major media publications agreed.
A CNN/Facebook poll showed online voters overwhelmingly picking Sanders as the winner.
Now Sanders supporters are saying the poll was deleted completely from CNN. They are claiming the network is hiding support for Sanders to appeal to Clinton and her campaign.
Citations: CNN/Facebook Democratic debate winners and losers (CNN), Bernie Sanders won Democratic Presidential Debate, CNN voters say: What do you think? (AL.com), Fuming Bernie supporters: Why is CNN deleting our comments? (Media Equalizer)