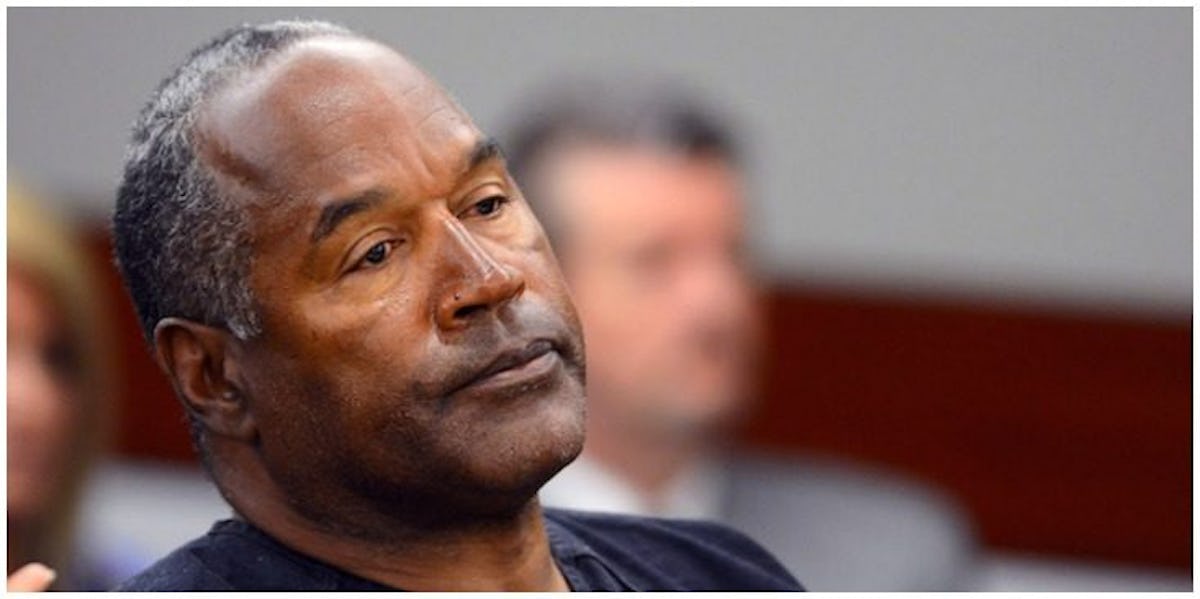 OJ Simpson's Parole Is Being Decided By A Group Of Commissioners
Ethan Miller/Getty Images
On Thursday, July 20, 70-year-old former football star OJ Simpson will be back in front of the Nevada Board of Parole Commissioners to determine whether or not he will be granted parole after serving nine of his 33-year sentence for a 2007 attempted robbery in Las Vegas. The decision is expected to be rendered on the same day as the trial.
Nevada's parole board is a seven-commissioner non-political body, which "serves the public interest by making reasonable and responsible decisions regarding the release of offenders to community supervision."
Simpson needs four commissioners to agree to give him parole. The four commissioners appearing on Thursday are, according to the Los Angeles Times, the same four commissioners who granted Simpson parole for one of his charges four years ago. They'll consider his age, time served, and his behavior while in prison.
But who exactly are Simpson's parole commissioners? Here's what we know about the four commissioners who had granted him parole.
Connie Bisbee, chairman of the parole board, has held her position as chairman since 2009; she has been on the board since 2003. She is a licensed drug and alcohol counselor and has worked at the intersection of criminal justice and substance abuse since 1986.
Tony Corda is a commissioner who has been on the board since 2009. Prior to his appointment, he spent more than 22 years working for the Department of Corrections.
Susan L. Jackson has been a commissioner since 2008. She has spent over 23 years working in public safety, including holding positions as a Senior Investigator for the state Attorney General's office and a Senior Investigator for the Nevada Department of Public Safety.
Adam Endel has been a commissioner since 2009. He worked for the Nevada Department of Corrections for 18 years prior, including eight years as Associate Warden of Programs at Ely State Prison.
If the vote is split between the commissioners, two other commissioners will be called in from Las Vegas. (A seventh commissioner has recently been appointed by Governor Brian Sandoval after a June 30 vacancy, but will not be available to hear this trial.)
Simpson will be represented by his lawyer, Las Vegas personal injury attorney Malcolm Lavergne, and the hearing will take place in Carson City, Nevada. Simpson will be present via satellite from Lovelock Correctional Facility.