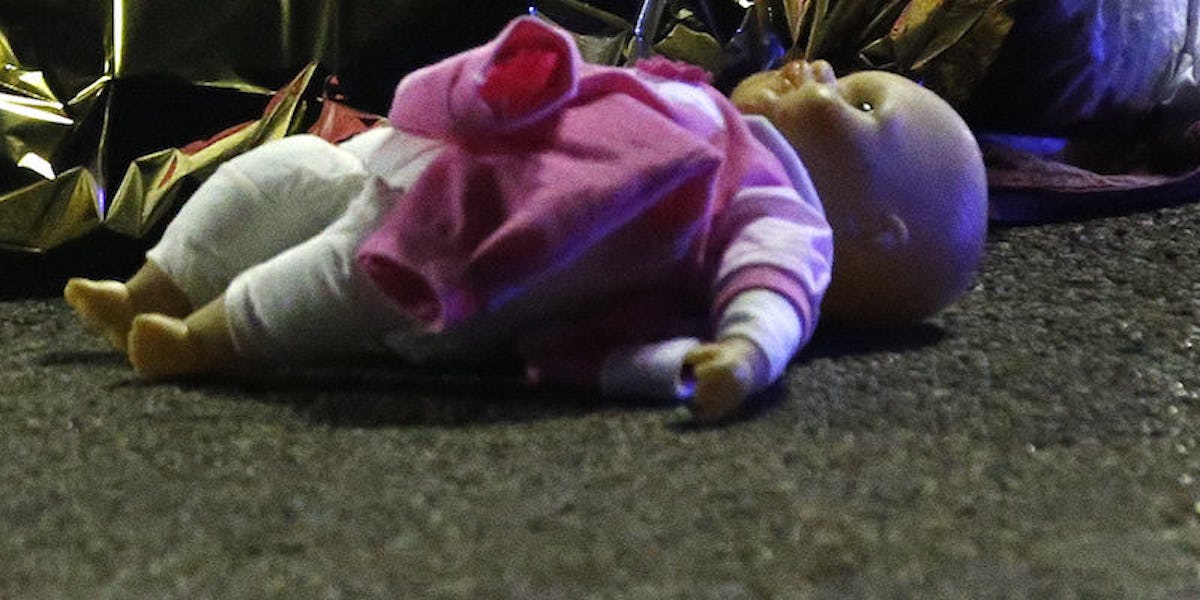 People Are Heartbroken Over Photo Of Young Nice Victim Lying Next To Doll
Reuters
A heartbreaking photo of a dead child on the ground, lying next to a doll, has come to define the utter devastation of the terror attack in Nice, France that killed at least 84 people.
At least 10 children were killed in the attack, and around 50 have been hospitalized, according to reports.
This tragic incident occurred on Bastille Day, a national holiday in France.
The world has seen far too much violence over the past year or so, from Paris to Baghdad, Brussels to Orlando, Istanbul to Dhaka and now, Nice. These are too many places, and our hearts are broken.
This gut-wrenching image has generated a massive response on social media.
That photo of a doll next to a child's covered body in Nice is just devastating. This has to stop. #PrayForNice — David Kaye (@DavidKaye9) July 15, 2016
A child's body and her doll. The horrific aftermath of terror in Nice, France. #PrayForNice #PrayersForFrance pic.twitter.com/LM4ZQDzle1 — Nicholas Augusta (@naugusta) July 15, 2016
The photo has also inspired this beautiful – but deeply saddening – cartoon.
The image of the dead child is reminiscent of this photo of Aylan Kurdi, the dead refugee child who washed up on a Turkish beach.
Kurdi was running from terrorism. This child in Nice was also a victim of terrorism.
Both of these images are heart-stabbing reminders of our common humanity. When terrorism leads to the loss of innocent lives, it impacts all of us.
We are a human family, and an attack on one of us is an attack on all of us. Terrorism will never be eradicated unless more of us begin to acknowledge and accept this.