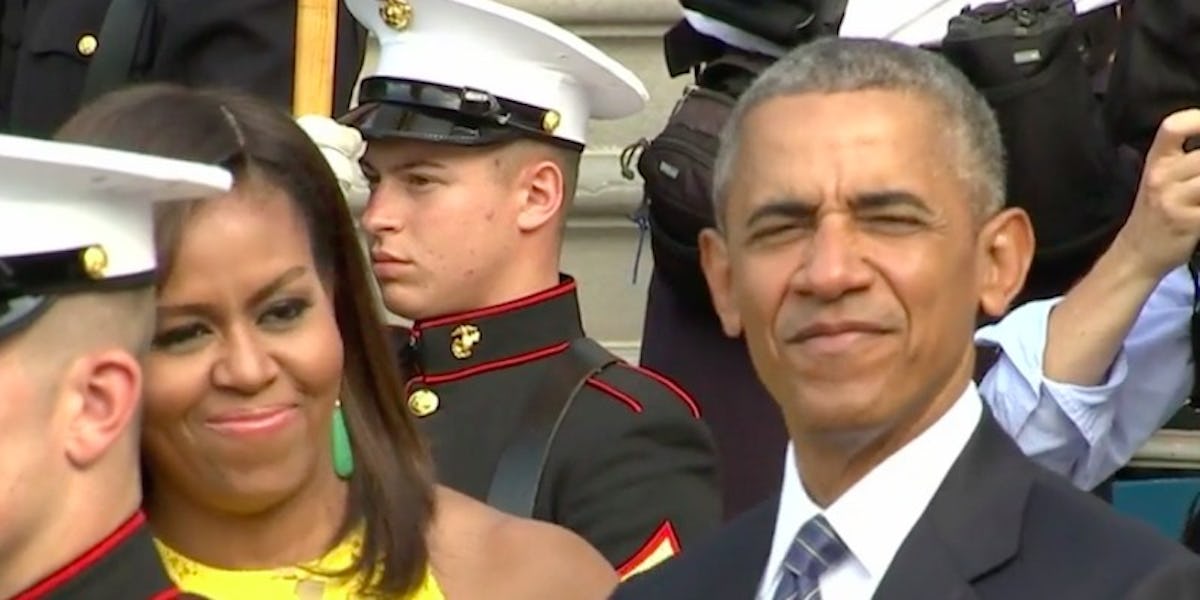 Michelle Obama Just Picked Barack's Nose In Public And There's A Video
Michelle and Barack Obama might be the most adorable presidential couple ever.
Their relationship always feels genuine and never forced, and that was on full display once again on Tuesday when the first lady did something some might say was a little gross -- or it's just a sign the president and first lady both reached peak comfort levels a long time ago.
At the arrival ceremony for Singapore Prime Minister Lee Hsien Loong, the president apparently had something in his nose. Michelle Obama did not hesitate to pick it for him, and it all got caught on video.
Perhaps they didn't know they were being filmed during that exact moment, or maybe they just don't care anymore. YOLO.
I want to find someone who looks at me the way Michelle Obama looks at President Obama while she picks his nose. Relationship goals.
After the booger incident, President Obama once again revealed he can't control his excitement around kids, and went to greet a baby.
He's definitely the baby-whisperer-in-chief.
Later that night, the president made it clear he feels he's a very lucky man to be married to Michelle Obama, and his reaction to her outfit for the White House's state dinner was priceless.
We are definitely going to miss having these two in the White House. They're the perfect combination of dignified and fun.