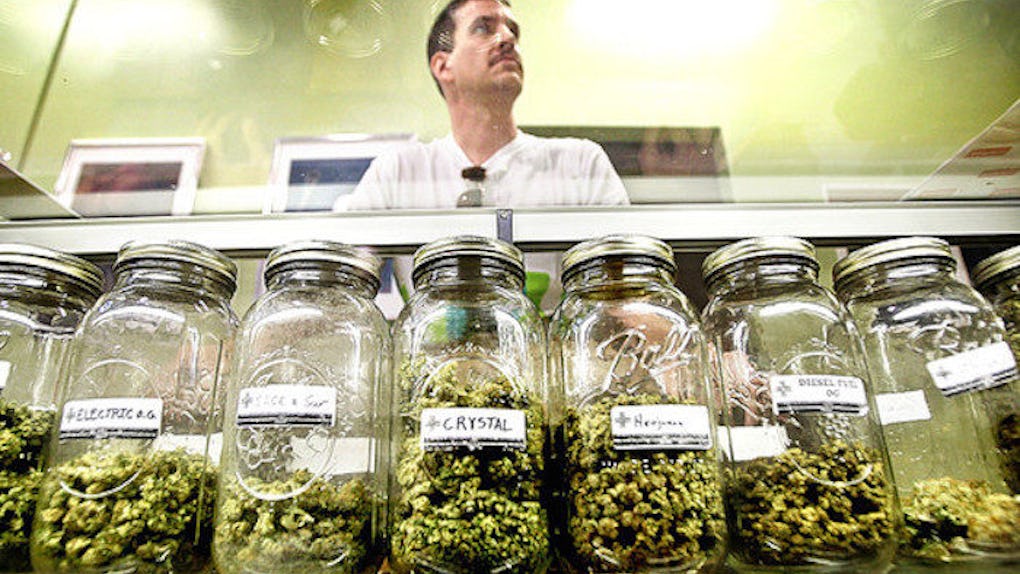 MCA-SF
Pack Your Blunts: The First Marijuana Resort In The US Is Opening Soon
Marijuana is really having its moment.
In the last few years, we've seen several states legalize pot at a variety of levels.
We've also seen a plethora of marijuana products come to market, like the first marijuana lube and the first marijuana bar at a wedding. Soon, we will see America's first marijuana resort.
The small but mighty Santee Sioux tribe in South Dakota is set to open the doors to the nation's first marijuana resort on New Year's Eve 2015.
The tribe plans to grow its own plants and sell it in a smoking lounge, the Associated Press reports.
The resort will also include a nightclub, arcade games, a full bar and eventually incorporate the tribe's other business, casino games.
Tribal President Anthony Reider told the AP,
We want it to be an adult playground... There's nowhere else in American that has something like this.
The tribe believes its new venture could bring in a whopping $2 million a month in revenue.
Just like the tribe's casino profits, the hotel's new income will fund community services and provide monthly stipends to tribal members.
Blake Trueblood, business development director at the National Center for American Indian Enterprise Development, told the AP if this new high and mighty venture takes off, it's likely other tribes will follow suit. He added,
The vast majority of tribes have little to no economic opportunity... this is something that you might look at and say, 'We've got to do something.'
The new resort will have some strict rules. No marijuana will be able to leave the reservation and clients will only be able to purchase 1 gram at a time.
Citations: South Dakota tribe to open nation's 1st marijuana resort (Associated Press)