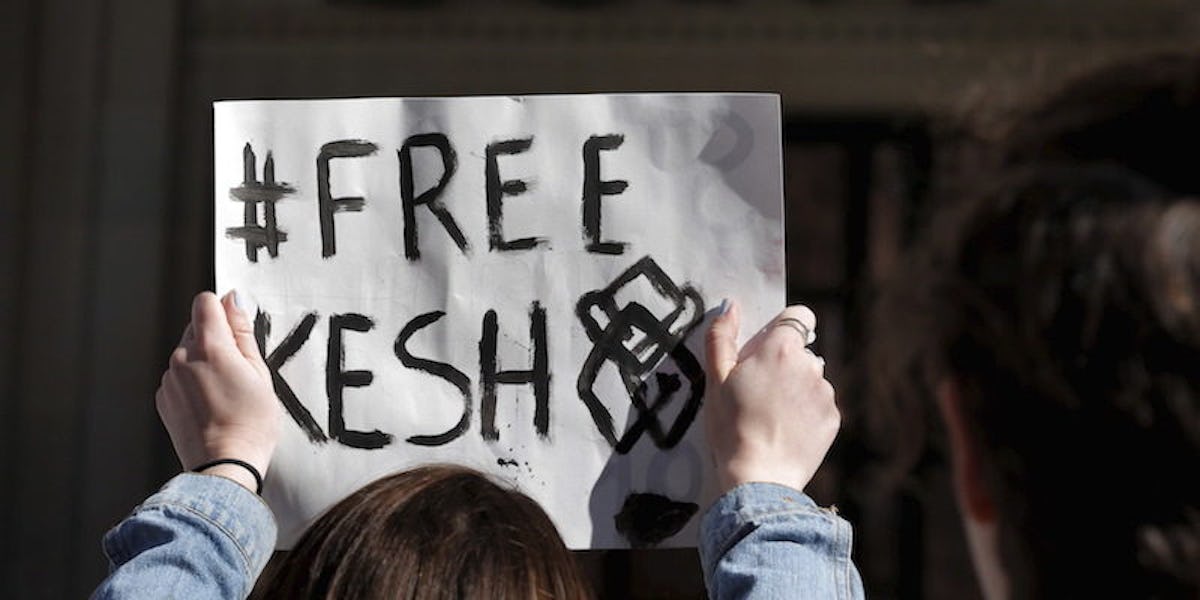 Kesha's Legal Battle Has Come To An End With A Heartbreaking Verdict
REUTERS/Lucas Jackson
After months of fighting in court to free herself from her producer and alleged abuser, Dr. Luke, it looks like Kesha's legal battle may finally be over, but the verdict will not be in her favor.
As of Wednesday, a New York judge has sided with Sony and dismissed Kesha's case entirely.
The heartbreaking verdict comes a couple months after Kesha filed an injunction to end her contract and a judge promptly denied her plea. Since then, Kesha's legal team responded with an emergency plea to break her contract with Sony, only to have the music company motion to have her entire case dismissed.
Sadly, a judge took Sony's side, saying that since Kesha wasn't forced to work exclusively with Dr. Luke, her claims were considered dismissible. Allegedly, Sony gave Kesha the option to end her contract, but only under the condition she retract all of her accusations and publicly apologize to Dr. Luke.
To rub salt in the wound, the judge also decided Kesha's claims of Dr. Luke raping and emotionally abusing her did not constitute a hate crime, which was another part of her case against him.
The judge said,
Although [Luke's] alleged actions were directed to Kesha, who is female, [her claims] do no allege that [Luke] harbored animus toward women or was motivated by gender animus when he allegedly behaved violently toward Kesha... Every rape is not a gender-motivated hate crime.
This marks another disappointing day for both Kesha fans and victims of abuse who rely on the American justice system for protection.
Citations: Kesha's Case Against Sony Just Came to a Heartbreaking End (Teen Vogue)