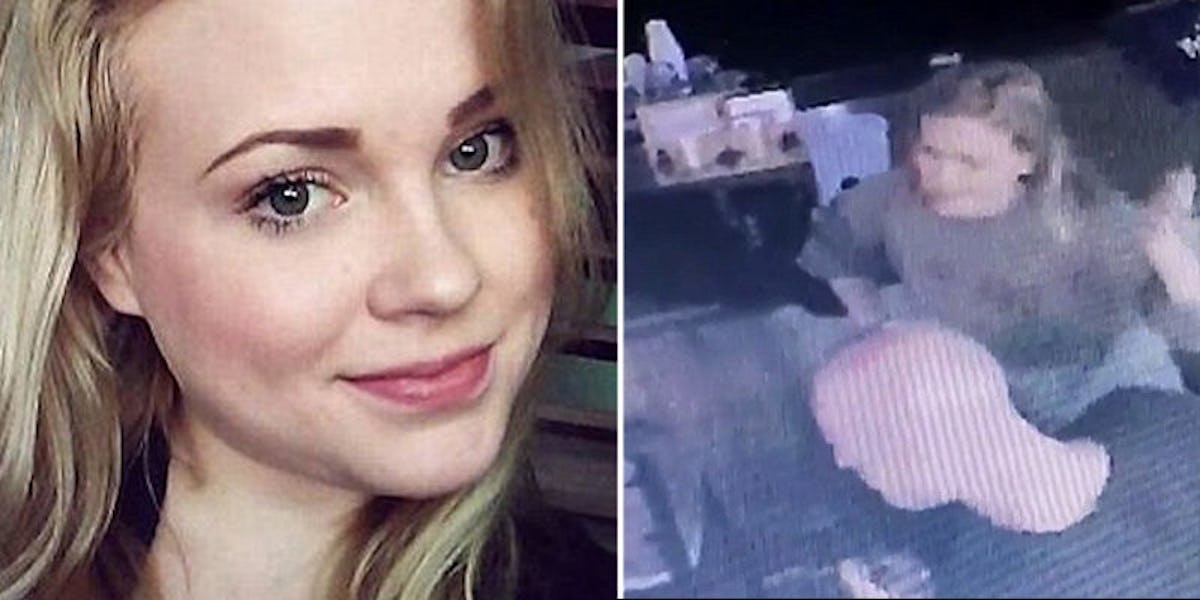 Eerie Video Of Woman Laughing With Her Alleged Killer At Bar May Prove He Did It
Facebook/YouTube
Jacqueline Vandagriff, 24, a Texas college student, was found brutally murdered on September 14. Now, harrowing footage of her talking at a bar with her alleged killer has been released.
Charles Dean Bryant, 30, is accused of killing and dismembering Jacqueline Vandpgraff, who was found in Acorn Woods.
As the Daily Mail reports, he was caught on security footage buying a shovel from Walmart at 4:41 am.
According to Vandagriff's cell phone records, her cell phone was "in the vicinity" of Bryant's home at 1 am on the night of her death, and when police searched his house, they found her purse stuffed in the trash.
In the backyard, someone had allegedly attempted to dig a hole.
Finally, Vandagriff and Bryant were seen on security footage from the street, leaving a bar together.
But it is the footage of them just talking and laughing in the bar which is the most chilling.
They were caught on the cameras of two bars.
We do not know yet whether or not the two had met before the night in question.
Vandagriff's body was found dismembered and burned. It was only during an autopsy that she was identified.
Only a week and a half before the killing, Bryant was charged with stalking a different 18-year-old University of North Texas student, after violating a restraining order she'd taken out on him.
He was arrested, posting bail on September 9, only four days before the murder.
Somehow, the story gets even more troubling from there. A day after Vandagriff's body was found, a tweet was sent out from her account.
It read,
Never knew I could feel like this.
And on September 15, two days after the murder, Bryant posted a status to Facebook that read,
Full moon.. lets see what trouble I can get into
Police arrested Bryant on Sunday. He is being held on a $1 million bond.