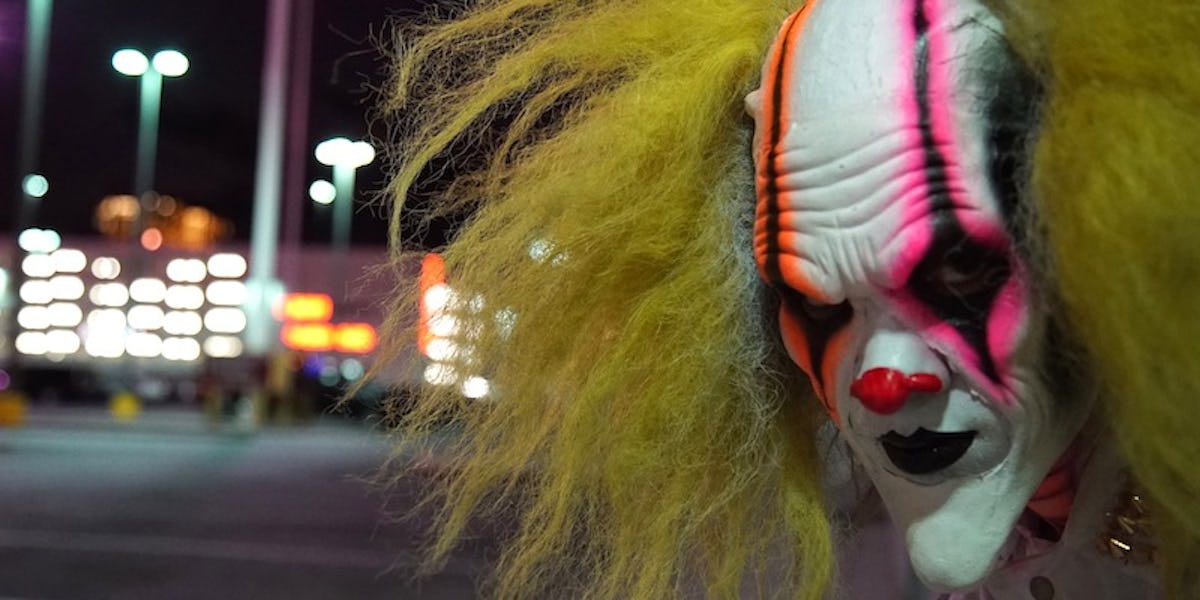 Knife-Wielding Clown Chasing Teen In The Subway Is A Real Life Nightmare
The clown takeover continues.
While many of us are feeling just a bit safer thanks to a clown sighting map that details reported clown-related incidents around the world, it doesn't seem like these spooky clowns are slowing their roll.
Earlier this year, several reports stated that people had spotted creepy-looking clowns in different towns across the United States who were said to be attempting to lure children into the woods.
After a slew of similar incidents were reported, law enforcement was able to nab a few suspects accused of terrorizing neighborhoods as they wore clown outfits and lurked in neighborhoods at all hours of the night.
One of the suspects included a 19-year-old kid from Kentucky who was arrested by police after wearing a frightening clown outfit and lurking around the woods near an apartment complex at 3 am.
The most recent news related to these creepy clowns? Authorities in New York City revealed that a 16-year-old boy was chased by a knife-wielding clown at the 96th Street train station in Manhattan.
According to the New York Post, the 16-year-old kid attempted to exit a northbound 6 train when a person wearing a clown suit and oversized, floppy clown shoes stood in his path at around 2 pm.
The kid eventually made it off of the train and began walking up the platform to exit the station. He then turned around and noticed the crazed clown chasing him out of the station.
The report states that the 16-year-old then made it to the stairs that led to the exit of the station only to turn around again and observe the clown holding a large knife in their hand.
What is wrong with people?!
Perhaps the wildest part about this whole thing is that days before the incident, the NYPD urged people that the clown sightings were nothing to be worried about and not to "believe the hype."
Earlier that day, a 30-year-old man in Queens contacted police after he says he saw a clown holding a knife when he looked out of the window of his home. The man said the clown began making "threatening gestures" toward him.
Friends, this is a crazy world we're living in. I urge you to pay close attention to the clown-sighting map and gear up for Halloween day. Something tells me it's just going to get spookier from here.
Citations: Knife-wielding clown blocks subway doors, chases teen through station: cops (New York Post)