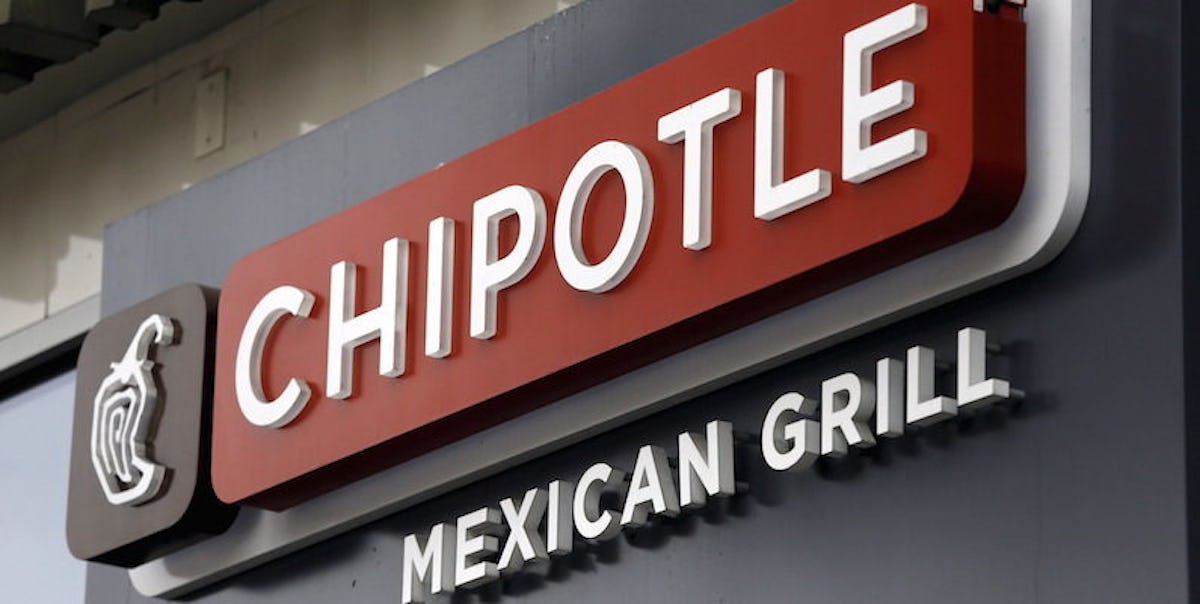 What This Chipotle Customer Apparently Found In Her Meal Will Scar You
REUTERS
You might not want to read this before you pick up your next meal.
Over the weekend, a Chipotle customer tweeted photos of what appears to be an entire chicken's foot in a burrito bowl. There are two close-ups in the tweet, so don't worry, you get the full gross-out experience. Are you ready to see it? Here we go.
@ChipotleTweets HOW THE FUCK DO YOU EXPLAIN THIS pic.twitter.com/EXX1sCYMql — rox (@roxyweekley) May 21, 2016
Told you it was gag-inducing.
In response to Rox's tweet, Chipotle decided to not explain this in the slightest. Instead, it responded with a pretty typical customer service response.
@roxyweekley I'm sorry about that. Please share details with us at https://t.co/nrhUDiEk7G so we can make it right. -Gabe — Chipotle (@ChipotleTweets) May 21, 2016
Chipotle's response begs the question: What would ever make finding a chicken foot in your burrito bowl "right"?
Although we can't be sure this picture is totally real, this is just the latest in a long string of bad publicity for Chipotle.
In the past year, Chipotle dealt with serious health problems. Last summer, the chain experienced a norovirus outbreak at one of its California restaurants. Then in the fall, people in Boston became sick with norovirus from Chipotle.
And then the chain started having E. coli problems. Over 40 Chipotle locations were closed due to an E. coli outbreak. At least eight people were hospitalized because of it.
The CDC said the E. coli outbreak was over in early February. The chain closed all its stores for a day to review health safety procedures with employees.
But this apparently wasn't enough to get customers, who were probably scared off by the health issues, back in full force. Over the last few months, Chipotle has done a series of giveaways to try to win us all back.
But between virus outbreaks and now this horrifying image, is anyone seriously craving a burrito right now?
Citations: Chipotle Customer's Meal Reportedly Interrupted After Finding Whole Chicken Foot in Burrito Bowl (Complex)