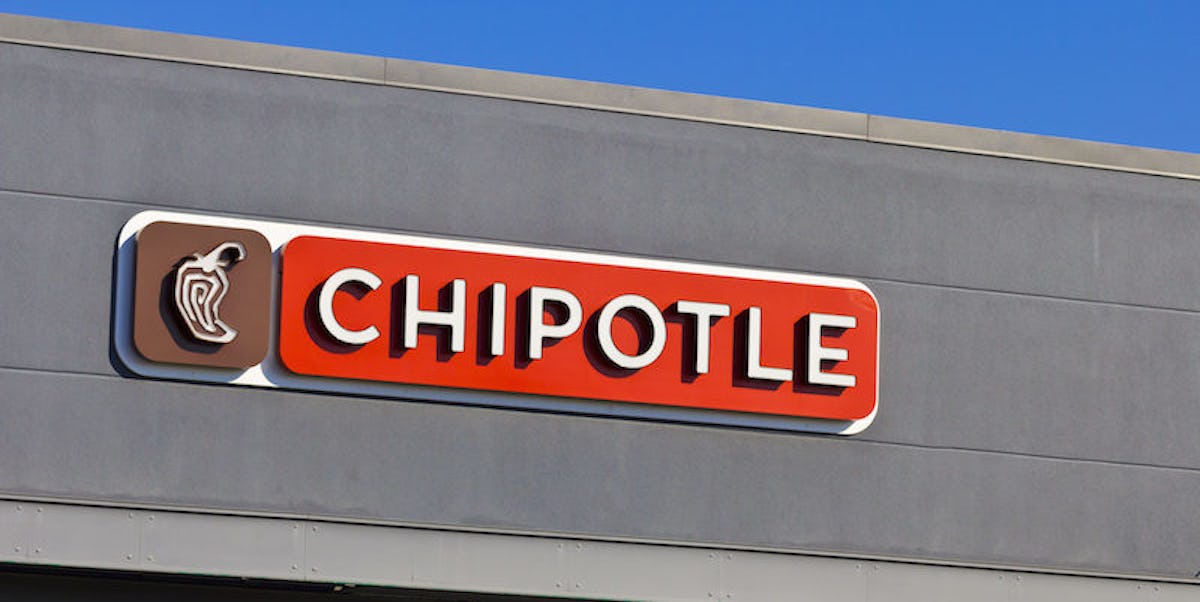 Chipotle Reportedly Under Criminal Investigation Over Norovirus Outbreak
Shutterstock
Chipotle is reportedly now the subject of a federal criminal investigation due to a norovirus outbreak at one of its restaurants over the summer.
According to ABC News, the company was asked to produce documents related to the restaurant in question as per a subpoena served last month by the US Attorney's Office for the Central District of California, in accordance with the Food and Drug Administration's Office of Criminal Investigations.
The outbreak, which occurred in August, stemmed from a Chipotle in Simi Valley, California, though it's not clear how many people were affected or what caused the outbreak.
Infected employees, however, are reportedly the most common causes for norovirus outbreaks at restaurants.
Bill Marler, a food safety lawyer representing the Simi Valley customers who became sick, said the cause of the federal investigation may be attributed to employment violations.
The investigation is apparently not connected to an outbreak of E. coli that sickened more than 50 people in October and November or a separate norovirus outbreak at a Boston, Massachusetts Chipotle, which sickened more than 100 people in December.
Chipotle since took out out full-page ads in dozens of newspapers to apologize to customers.
The company also unveiled a series of changes to be made to its cooking methods in order to increase safety.
These changes include placing onions into boiling water to kill germs before the onions are chopped and marinating raw chicken in resealable plastic bags instead of bowls.
Numerous ingredients, such as tomatoes and cilantro, will be chopped and tested at other locations before they go to stores, Daily Mail reports.
Additionally, tests will reportedly be conducted on 60 samples of every 2,000 pounds of steak before the steak goes to stores. Chicken is set to undergo similar testing.
Chipotle spokesman Chris Arnold said these new testing and cooking methods will begin in the next few weeks.
He added the food will likely taste exactly the same.
Chipotle's sales reportedly plummeted 30 percent in December alone, after the two most recent outbreaks. In the fourth financial quarter, the company experienced a 14.6 percent decline in sales -- Chipotle's first decline since going public about 10 years ago.
Citations: Trying to Right Itself, a Criminal Investigation at Chipotle (ABC News), Boston's count of Chipotle norovirus cases rises to 136 (Boston Globe), Chipotle is under CRIMINAL investigation over norovirus outbreak that happened months before E.coli outbreaks (Daily Mail)