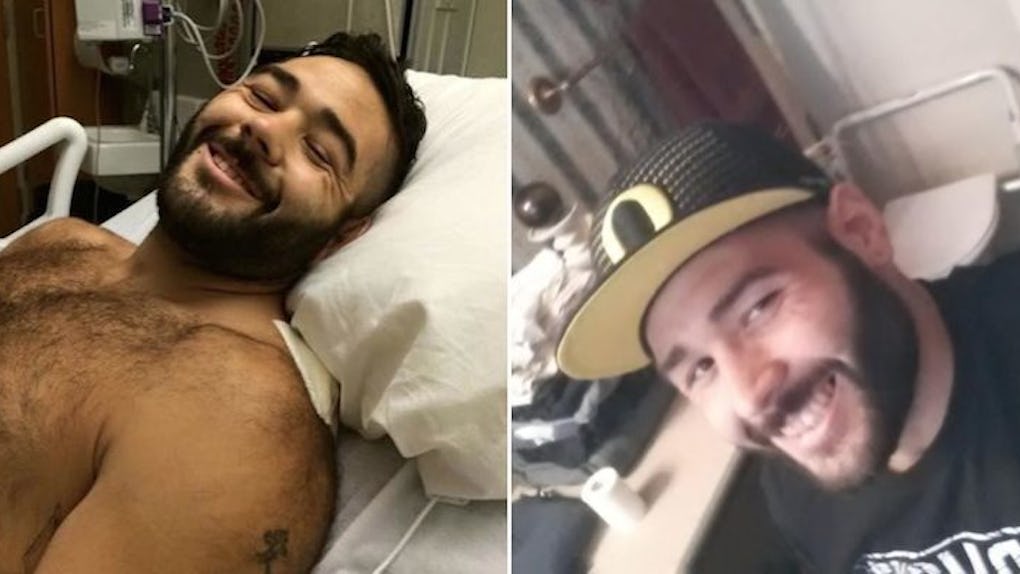 Facebook
Veteran Who Confronted Shooter In UCC Tragedy Speaks Out On Facebook
The Army veteran who was shot five times during the Oregon community college shooting recounted the tragedy in a heart-racing Facebook post.
Chris Mintz was in his writing class at Umpqua Community College on October 1 when he heard shouting coming from a classroom connected with his own, he wrote.
10/15/2015I want to first thank everyone who has stepped up to help the families involved at UCC. All the support I... Posted by Chris Mintz on Friday, October 16, 2015
Gunshots he said "sounded like firecrackers" rang out as soon as his teacher went to the door of the connected classroom.
Everyone rushed out of the room, but Mintz held the door and made sure no one remained.
He then ran through the library telling everyone to go across campus before heading back to the shooting site.
In the doorway of one classroom was a woman lying in a pool of blood while another woman, also covered in blood, screamed from inside.
As Mintz yelled to a man in the parking lot to get the police, a nearby classroom door opened to reveal the shooter, who opened fire.
Mintz wrote on Facebook,
[The shooter] was so nonchalant through it all, like he was playing a video game and showed no emotion. The shots knocked me to the ground and [it] felt like a truck hit me. He shot me again while I was on the ground and hit my finger, and said 'that's what you get for calling the cops' and I [lay] there, in a fetal position unable to move and responded 'I didn't call the cops man, they were already on the way.'
When the shooter tried to hit Mintz's phone, Mintz told him, "It's my kid's birthday, man," prompting the shooter to aim at the veteran's face.
The shooter went back into the classroom, however, instead of firing.
Mintz wrote,
I'm still confused at why he didn't shoot me again. I tried to push myself back against the classroom door, but I couldn't move at all. My legs felt like ice, like they didn't exist, until I tried to move. When I moved pain shot through me like a bomb going off.
After lying on the ground for what felt like several days, Mintz heard a brief exchange of gunfire. The exchange ended when the shooter committed suicide.
When a sobbing friend kneeled down next to him, all Mintz could think to say was "It's my son's birthday… please call my son's mom and tell her, I can't pick him up from school today."
Despite being hit in his legs, abdomen, hand and shoulder, Mintz says he is making a speedy recovery.
His post expressed gratitude for the emergency workers and hospital staff, whom he called "the real [heroes]," as well as the tremendous support from the public.
As of this afternoon, a GoFundMe page to pay for Mintz's medical bills raised $810,721 in 17 days.