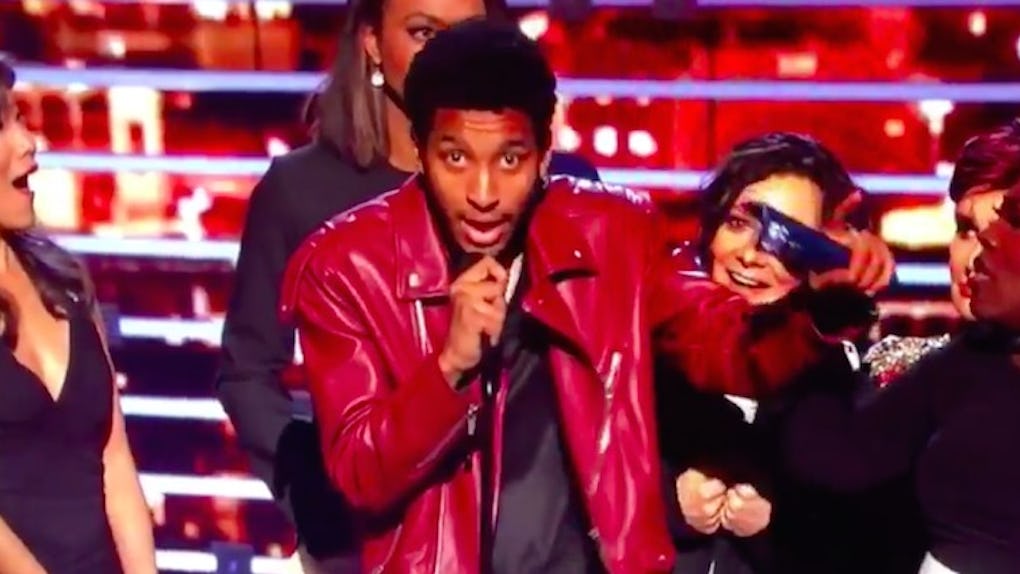 Twitter
Zac Zeta, Stage-Crasher From People's Choice Awards, Drops New Track
Wednesday's People's Choice Awards were panning out to be pretty uneventful, until one guy tried to pull a Kanye on the hosts of "The Talk."
While the ladies delivered their acceptance speech for Favorite Daytime TV Hosting Team, Zac Zeta ran up on stage to steal the mic and shout out Kanye West and Kevin Gates.
Before he was physically assaulted by Sharon Osbourne in an attempt to get him off stage, Zeta got in a few words about Kanye's recent single, "Facts."
Today, with the Internet still abuzz over Zeta's stage-crasher moment, he took to Complex to release his new track, "Zeta Gang Castle Remix," featuring Kevin Gates.
Listen to the full song in all its auto-tune glory below.
Here's a look back at Zeta's fleeting fame from Wednesday's awards show:
Dream big, man! Dream big.
Citations: Complex