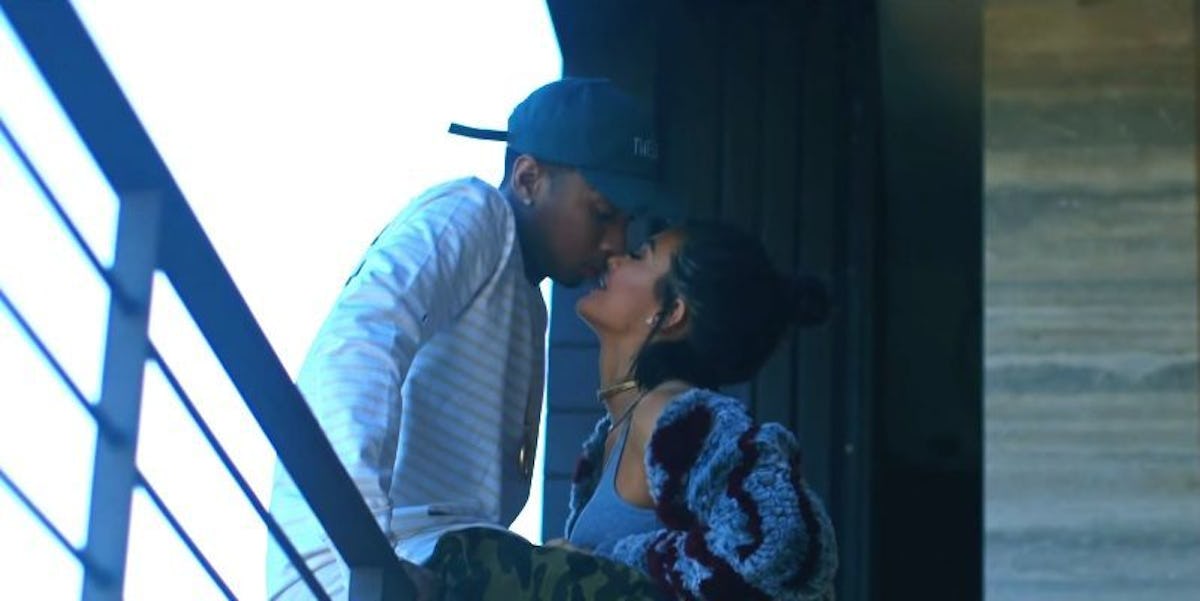 Tyga Makes Out With Kylie Jenner In His New 'Stimulated' Music Video
Tyga dropped a new mixtape featuring a song, appropriately titled "$timulated," dedicated to his girlfriend, Kylie Jenner.
In it, he says some pretty borderline crazy sh*t, considering Jenner was 17 for most of their time together, but now that she's 18, it's all Gucci.
Of course, Tyga released the music video for the track and, as you'd guess, it features him chilling in a crazy-ass crib, smoking mad blunts and swagging off with Kylie all over the place.
It's pretty much everything we'd expect them to be doing together, but now we just have actual confirmation.
Say what you want about Tyga, but being a rapper is better than any day job, and you really ain't sh*t in comparison.