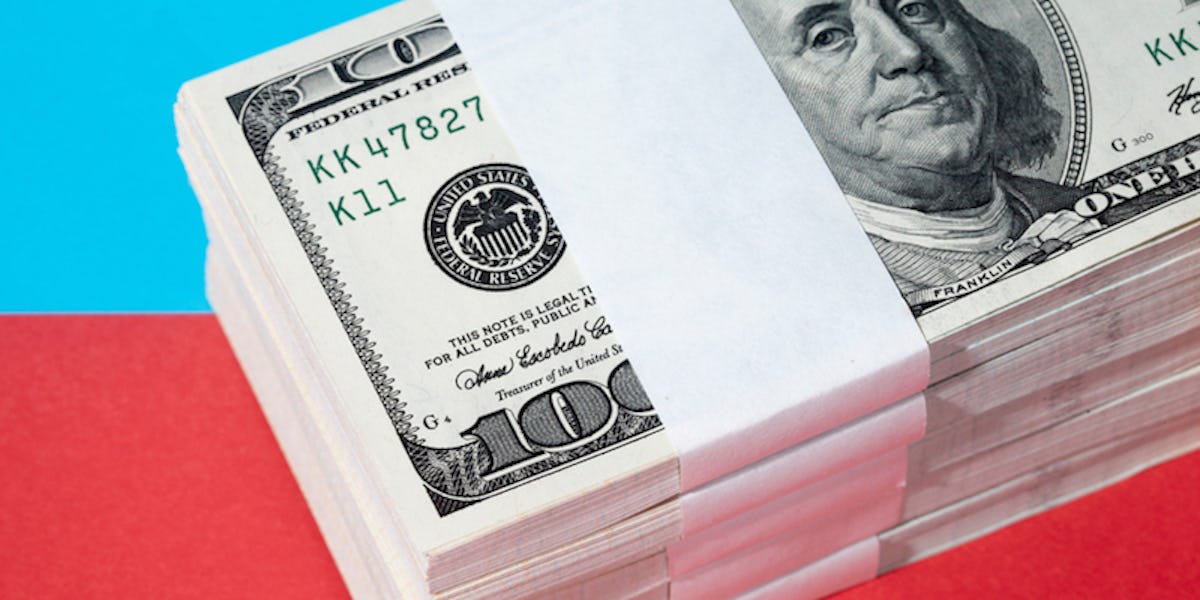 5 Ways You Can Make Money Without Losing Your Focus On School
Shikhar Bhattarai
Being a student is tough. We have huge course loads, crazy social life demands and we're constantly left wondering how we're going to possibly make ends meet by the end of the month.
Before you find yourself eating mac and cheese for dinner every night, and your landlord (read: student housing slumlord) starts knocking your door looking for rent, let's look at how you can make some quick, easy cash.
You might even be able to make enough to have some extra for keeping up with your non-stop party lifestyle.
Here are the five ways you can make cash, without losing your focus on school:
1. Online Tasking Is Your Friend
When I was low on cash, the first thing I turned to were sites like Task Rabbit.
Finding ways to earn money in a pinch allowed me to develop reputations on sites that connected me with people that needed quick, reliable service. I've mowed lawns, cleaned homes, babysat children and more in order to make ends meet.
It's entirely possible to work during the hours you have outside of the classroom, and to earn a living on sites like Task Rabbit.
2. Sell Unwanted Items
As you've made the transition from high school to college, chances are there are some things around the house that could be used to raise money and help support today's expenses.
Old clothes, shoes, laptops, smartphones and even stuffed animals can be sold for money online. These items can even be sold from the comfort of your phone. Upload pictures of your items to apps like Ebay, Etsy, Tradesy and Poshmark, and wait for someone to make the purchase.
Instead of letting them take up space in your closet, sell them and reap the benefits.
3. Participate In Medical Studies
Did you know that you can earn money while contributing to medical research? A lot of real-world answers to life's most difficult problems are only discovered through medical testing.
Local universities, especially if you live in a big city, usually hold a lot of tests and you can find out by going on their website. You can also use sites like ResearchMatch.
Subjects generally earn anywhere from 50 dollars to 800 dollars for their time."
4. Donate Sperm And Blood
Reproductive service agencies will pay for reproductive samples. And, in some states, you can even help save a life by donating blood. There are multiple guides to donating plasma, as well as reproductive materials.
Many men, and women alike, donate their sperm, and eggs, to help people that want to start or expand their families while getting a paycheck.
The ethical limits of providing this service are up to the individual making the donation. But, at the end of the day, you can help save a life, and potentially help create a life for a couple having difficulty conceiving.
Plus, this strategy allows you to potentially spend a few afternoons paying a month's worth of bills.
5. Paid Internship
Most colleges require applicants for graduation to have completed at least one internship in their field of study.
Student's can earn a paycheck and receive credit towards graduation by completing a paid internship. This is also a benefit when it comes time to graduate; internships can provide an excellent on-ramp to a career in your chosen industry.
If you're worried about maintaining your GPA, while covering your cost-of-living in college, you'll want use these ideas as a ways to make money that won't distract you from your schoolwork and other educational obligations.
By focusing on studies, while earning a necessary income, you'll live the elite lifestyle of those that have figured out the best way to live a balanced college life, without sacrificing a social life or a stellar GPA.