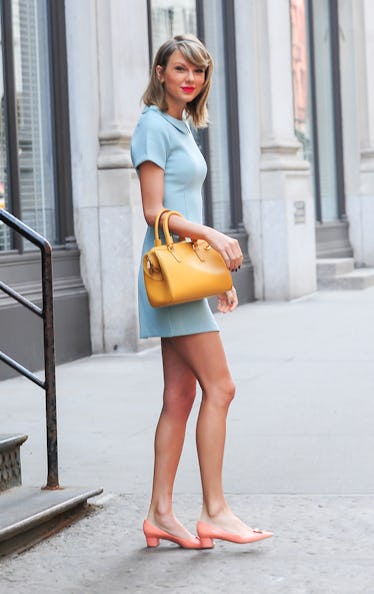 40 Taylor Swift Lyrics To Use In The Spring As The Season Begins Again
Save them for a rainy day.
Taylor Swift is a songwriting master who has relatable and descriptive lyrics for just about anything you're going through at the moment. Even with the change in seasons, you know there are definitely Taylor Swift lyrics for spring captions and posts you're looking to share on your feed. Swift knows a thing or two about starting anew as each album era has a totally different vibe and feel. That's why you can gather up some Taylor Swift lyrics about flowers blooming, rain falling, and spring adventures for any pics you want to share this time of year.
You may even be embracing the cottagecore aesthetic this spring by wearing your favorite cardigan and dancing through wildflower fields or hanging under willow trees with your fellow Swiftie friends. Those moments are especially perfect for folklore and evermore Taylor Swift spring lyrics like:
Spring breaks loose, the time is near.
Perhaps you have an adorable rainy day snap with your partner as well, whether you're kissing or dancing in the rain. That pic will be too cute with a Taylor Swift lyric about falling in love and getting caught in the storm (in your best dress).
Just like there are Taylor Swift lyrics for the fall and Taylor Swift lyrics for the winter, every Swiftie needs to have some Taylor Swift spring captions from each album on hand for rainstorms, flowers, and sitting in a cafe on Wednesday as you watch it "begin again."
This article was originally published on