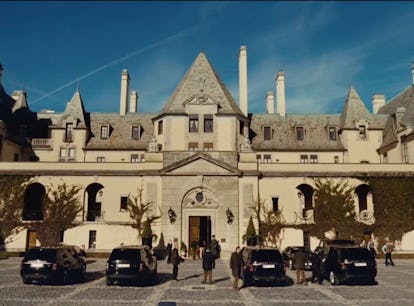 You Can Stay In These 6 Hotels From Succession For A Roy Family Vacay
A few have cameos in Gossip Girl and Taylor Swift's "Blank Space" music video.
HBO Max
After almost two years of waiting, Season 3 of Succession is finally here. Every week, you can't wait to see the drama unfold between the dysfunctional and power-hungry Roy family. While you definitely don't envy their struggles and deception, chances are you can't help but wonder what it would be like living like an uber-wealthy member of the family, if anything just for one day. Luckily, you can, because some of the Succession hotel filming locations from Hotels.com are available to book for a stay in real life.
While you may not have a million dollars lying around to just bet away in a backyard baseball game, these hotels used as filming locations in Succession are perfect for quick weekend getaways or pitstops on your Succession-inspired trip to NYC. Of course, before you jet away, you'll want to check the Centers for Disease Control and Prevention's travel regulations and follow any local health guidelines. Right now, for both domestic and international trips, the CDC recommends you delay any travel plans until you're fully vaccinated.
This just gives you plenty of time to rewatch every episode of Succession as you save up for and plan your vacay. Whether you want to keep it chill like Cousin Greg or enjoy the luxe life like Roman, you can live like your fave Roy family member at any of these six hotels that were used in the filming of Succession.
The CDC recommends traveling only after you're fully vaccinated and your vaccine has become fully effective. If you're not fully vaccinated and must travel, check the CDC guidelines before you book. Check your destination's vaccination and testing requirements before you depart.