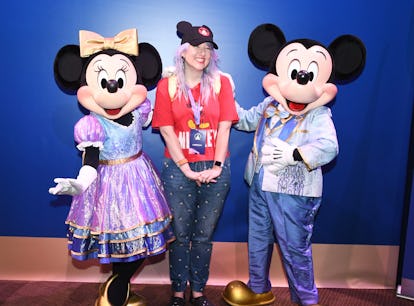 Here Are 12 Things To Do At Disney That Don't Require A Park Ticket
Because Dole Whip is still a must!
Rachel Chapman
There's always something new and exciting happening at both Disneyland and Walt Disney World. For instance, there's always a limited-time menu item you need to get for Insta or a brand new ride or roller coaster, like the Guardians of the Galaxy: Cosmic Rewind, you haven't tried. While there's a lot to see, eat, and experience in the parks, there are plenty of things to do at Disney without needing a park ticket as well.
Let's face it, a Disney day is not cheap. While there are ways to have a budget-friendly day at Disney, park tickets start at $104 for Disneyland in California and $109 for Disney World in Florida. If you'd rather save that money for food and shopping, you can have just as much fun at Downtown Disney District, Disney Springs, and one of the resort hotels on property. In fact, you can find some of those Insta-worthy snacks outside of the parks as well. You just have to know where to find them. You could also ride the monorail or Skyliner as you shop around Disney World, which could be just as fun as any ride in the Magic Kingdom.
If you're looking to have a park-free or budget-friendly Disney day, here are 12 things to do at Disneyland and Disney World, no park ticket required.
The CDC recommends traveling only after you're fully vaccinated and your vaccine has become fully effective. If you're not fully vaccinated and must travel, check the CDC guidelines before you book. Check your destination's vaccination and testing requirements before you depart.