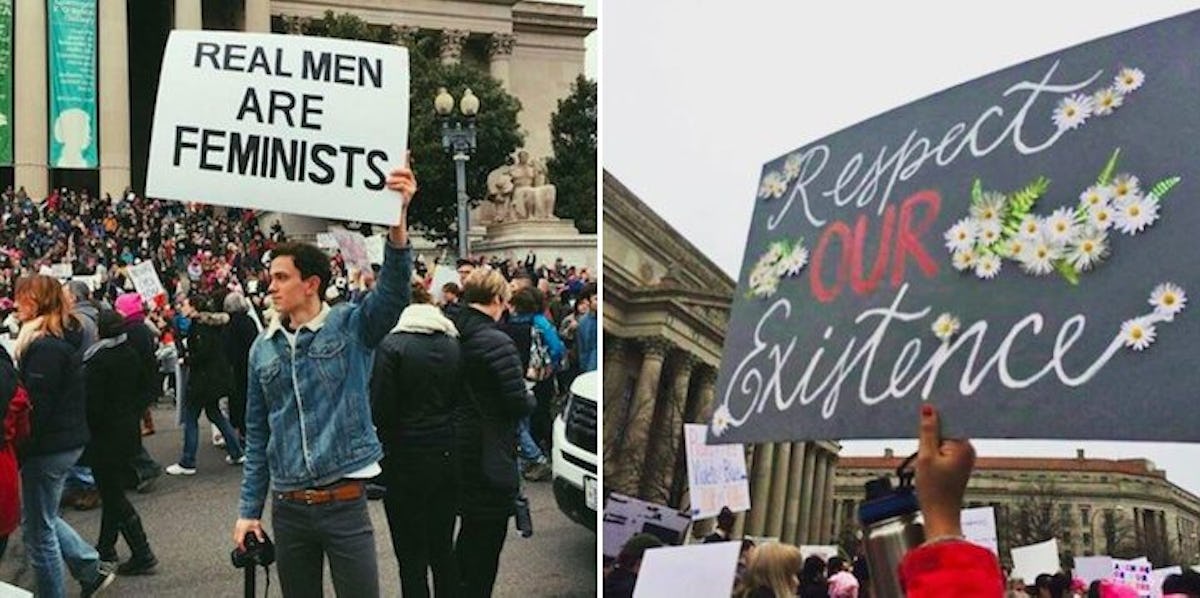 Why Posting Your Protest Photos On Social Media Is Actually Proactive
Instagram
A picture is worth 1,000 words, which is why Instagram is one of the most incredible and influential vehicles of social media today.
I mean, what better way to get your point across? It's no wonder there are more than 40 million photos uploaded to Instagram on a daily basis.
But what started off as a sort of trendy photo album has turned into something so much more.
Whenever you open up the "Explore" page, you're instantly taken to a whole new world of things exclusively tailored in order to peak your interest.
You're also able to search hashtags if you're looking for something specific, or pictures taken at certain events.
I must admit, I'm (high-key) obsessed, and always doing it for the 'gram. I can never resist posting a solid #FoodPorn picture or giving a double tap to an adorable pug.
TBH, I could scroll through pictures for hours. The temptation can be quite dangerous.
Instagram is an outlet to showcase your creativity and personal brand. But one of the most important things people also use Instagram for is letting their voices be heard.
I instantly got major chills looking through all of the pictures hashtagged #WomensMarch.
I'm the first to advocate standing up for anything you feel passionate about. If we all just sat back and didn't let our unique voices be heard, the world would be a pretty drab place.
"Change," and "making a difference" would cease to exist… and that would simply not fly.
I came up with 12 solid reasons why you should post pictures of yourself protesting on social media.
1. An Instagram post gets your point across quickly and effectively.
2. You'll feel incredibly empowered.
Shout out to this dude for coming in oh-so clutch.
3. What better way to reach more than a million people in one shot?
There are 1,305,115 posts under the #WomensMarch hashtag. Shoutout to my girls Bella and Gigi Hadid for protesting the immigration ban in Manhattan.
4. Your words will make a difference.
The time is now.
5. Everyone can see it.
You can touch strangers' hearts, too.
6. You deserve to be heard.
Your words DO make a difference, and you DO deserve to say them.
7. You bond with other people over an important cause.
8. You'll influence and inspire many.
It's an unparalleled feeling.
9. Every single Instagram post counts.
It only benefits adding to a cause.
10. It's your right to stand up for what you believe in.
AND show it to the world.
11. It spreads the word.
12. It encourages people to show up.
In only two years, Instagram has thrived and grown to be double its size. In May, over 40 billion pictures had been uploaded.
There are around 80 million shares and 3.5 billion likes each day on the social media outlet, which is really impressive.
So basically, if you have a great point you want to make or a voice you want heard… social media is the way to do it.
Citations: 37 Instagram Statistics for 2016 (Brand Watch)