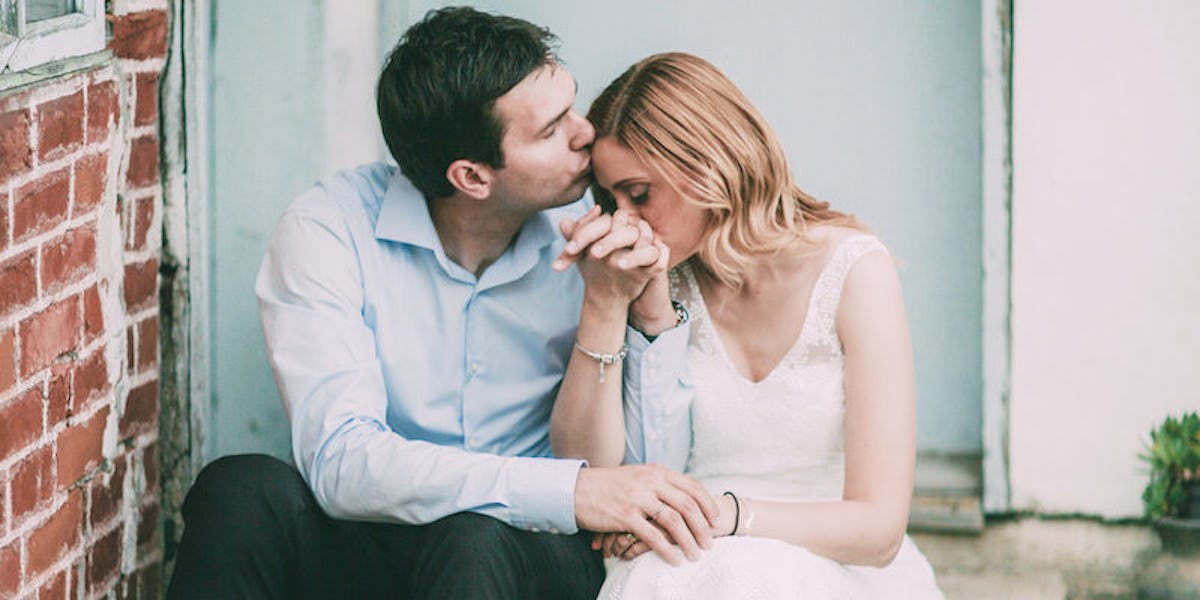 How I Learned To Live By Pursuing The Unconventional Route Post-High School
I have always been one to graciously pursue the unconventional path. While I did do some things accordingly, it has always been at my own beat and no one else's.
I played sports, but I was most intrigued by boxing and martial arts. I did pursue a college education directly after high school, but it didn't take too long for my curiosity to spike for what was beyond.
I escaped my hometown in Montana, dropped out of college in search for my own little journey on my own terms. What I found almost 10 years later was plenty of journeys, no debt and no regret.
The unconventional path doesn't always make sense to onlookers, but it is the most brilliant journey for the traveler. There is no magic number of when to settle down, or which year to finish college.
Putting things off a bit doesn't mean you won't accomplish them; it just won't be on the timeline everyone else is expecting.
The unconventional path is about doing those things that speak to you, pursuing what's in your heart and ditching critics that keep telling you to play it safe, or settle down and find a steady career.
The unconventional path is about taking the road less traveled and saying goodbye to the anticipated, and not searching for comfort in security and running far away from the mundane.
This path is not the road for everyone; it is a road for people who know what their heart pumps for, a wild journey to personal freedom.
Life is the best teacher.
After finishing high school, I jumped straight into college, but my heart was beating for boxing. I was competively boxing and had 24 amateur bouts under my belt, but the fight scene was small in Montana.
When college failed to satisfy me, I packed up to chase my dreams of finding a good coach and more competition. I moved around, living in four different cities in a matter of two years.
I soon found myself in Las Vegas where my needs would be met. When I took time off from college, onlookers seemed slightly concerned. Friends, family and even acquaintances would tell me I wouldn't go back to finish if I took time off, as if it was a life-or-death situation, but I found something comtradictory.
College is a great stepping-stone experience that isn't for everyone. Pursuing the unconventional options forces you to be on your own. This pursuit is an epic one to get in tune with yourself, to trust your intuition and ability, and to manage and learn your finances at a young age.
I learned more about money by having to budget my finances than gathering debt in hopes of finding a job to pay off that debt. But guess what? I did go back; I got my BA in journalism and media studies and even threw a minor in communications in there.
Pursuing my degree was not for anyone else; I knew it was something I wanted to accomplish. I also accomplished it without gathering debt, and no, I didn't have my family's help. I am from a single-parent home and one of four children. There was no help in that situation.
I budgeted my tuition, searched for scholarships and grants and worked my ass off. So, I am entitled to no debt and damn proud of it. You don't learn about money in college; you learn about money when you are on your own.
My point is, I jumped ship by trying new places, meeting new people and smelling the sweet sent of my passion at the tip of my nose. Every turn, every move and every venture had its ups and downs; even loneliness came about by jumping around to unknown cities.
In the midst of it all, I learned the importance and true value of work ethic. I went back to school without doubts of what I wanted to pursue, and when I went back, I didn't waste any time or money. I saddled up and went two years full-time, worked full-time and took full-time summer classes with no break.
Just knowing I wanted to be there made it a breeze.
While your journey will be very different from mine, it is important to pursue your own, not one to satisfy the crowd. If you do know the journey, take that exact trip and never look back.
Life lessons you learn will show you took the correct path, and with impeccable timing at that.
Photo Courtesy: We Heart It