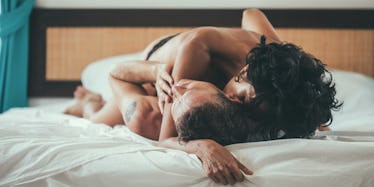 11 Ways to Kick Ass and be More Productive on the Weekend
Stocksy
In college, there was nothing better than sitting in your last class of the week, daydreaming about the game plan for the weekend. Should we go to a bar or a house party on Friday? What do we need to get for the tailgate on Saturday?
Drinking and partying has been the focal point of weekend plans for many Millennials at one point in time.
After graduating, however, something funny happened to me: Instead of anticipating the shot of Jack Daniel's at the bar, I was eagerly awaiting my pillow at 10:30 pm for a good night's rest.
Young professional in their 20s will learn at some point that the partying lifestyle will take a toll on your body and mind. The vicious hangover on Sunday just isn't worth it anymore.
Believe it or not, the weekend can be the perfect time to start strategizing and implementing your plan for the future.
If you want to start your own fashion blog, begin writing content for the entire week and work with a developer on building a site over the weekend. Jack Dorsey, Twitter cofounder, spends every Sunday strategizing for the rest of the week.
There should be a proper work-life balance on the weekend that will help you achieve your goals while still getting to hang out with your friends. It is time to contemplate whether or not your sixth whiskey shot at the bar is worth it.
Start making your weekend more productive by following our unforgettable guidelines.
1. Wake Up Earlier
There are very few activities that take place on the weekend before noon. If you can manage to get out of bed by 8:30 or 9:00 am, you can spend several hours getting done with proactive tasks before the day even starts.
Whether you have to catch up on bills or want to finish a work project, there is a sense of calmness on a weekend morning that can lead to great productivity.
A coffee shop is a great environment where you can get work done on the weekend.
2. Less Drinking
If you go out hard on a Friday night, it will be extremely difficult to accomplish all of your goals on a Saturday. Even if you proclaim to be a champ when it comes to dealing with hangovers, your productivity will linger if you reek of alcohol.
It's estimated that hangovers cost $148 billion annually, with an average annual cost of $2,000 per working adult, due to missing work and poor job performance.
Even though a person's blood alcohol content may be back to zero the day after imbibing, research has established that hungover workers have an increased risk of accidents and injury.
If you drink less on the weekend, you will feel reenergized and refreshed each morning. This is a great starting point to accomplishing all of your goals on the weekend!
3. Planned Schedule
Confucius famously said that a man who does not plan long ahead will find trouble at his door. If you want to be productive on the weekend, it is going to take some discipline, especially in the early stages.
Mapping out a schedule for your weekend will allow you to accomplish your work and personal goals. There is nothing better than having a to-do list and being able to cross everything off of your list on Sunday evening.
Success will ultimately be achieved by planning for the future.
4. Workout
When you are in good shape, you will feel and look better. According to WebMD, exercise can increase energy levels, even among people suffering from chronic medical conditions associated with fatigue, like cancer and heart disease.
Whether you want to go on a run outside or pump some iron at the gym, working out during the weekend will make you feel a lot better. During the week, it is tough to make it to the gym with a long work schedule. The weekend is your time to burn off those calories!
5. Relax
Even though the weekend is a great time to get work done and be proactive, you should also provide yourself with enough time to take your mind off of work.
Sometimes, a couple of days to unwind before a huge presentation is exactly what's needed. Make sure to disconnect from email and your mobile phone and enjoy the time off with your family and friends.
6. Fun Activities
Having an exciting activity planned during the weekend can make it easier to get through the workweek. If your college alma mater has a road football game within driving distance, take a road trip with some of the guys.
When you have something to look forward to, it will make the week easier as you will have something you are truly excited about. Don't just do the same old routines during the weekend. Plan fun, new activities.
7. Eat Healthy
Is there a feeling worse than realizing you had two late-night slices the prior evening? The weekend can be an easy outlet to eat out more frequently and completely forget about your health.
Instead of scarfing down fast food, plan out healthy meals to cook or book a reservation at a trendy restaurant that has a healthy menu.
According to Fitness.gov, your food choices each day affect your health -- how you feel today, tomorrow and in the future. Eating healthy over the weekend can lay the proper foundation for your overall health.
8. Meet New People
It can be easy to get stuck in the same routine of hanging around the same group of friends every Friday night while kicking back with a brewski. By introducing yourself to new people and associating yourself with various crowds, you will start to expand your social network.
This can be great for social purposes and even for networking for your job. Don't be afraid to reach out to new people to see if they want to grab lunch, go to the gym or come over for a couple drinks.
9. Reflect
Did you just land a huge account for work over the past week? Take a moment to write down your major accomplishments and disappointments.
Looking over notes from your personal and professional past will help you reflect and can also be a huge benefit mentally. According to Positive Writer, journaling is a great way to record your thoughts, especially when they are fresh.
Dedicate 30-45 minutes each weekend to reflecting over the past week.
10. Set Goals
Do you want to land the big promotion at work? Are you dying to move into the trendy apartment complex downtown within walking distance to your favorite restaurant?
Putting the pen to the paper can be the ultimate difference maker. According to Forbes, writing down goals will lead to a higher probability of accomplishing success.
Spending time on the weekend to plan out the week, month or even year ahead can make a big difference in whether or not you accomplish your goals.
11. Work on a New Project
The same routine in life can get very boring, especially if you have a monotonous routine at work. By working on a side project over the weekend, you will bring more excitement into your life.
Whether you want to show off your photography skills at an art gallery or cook a new meal for a group of friends, make it a priority to work on one new project each weekend. On Sunday evenings, if you have a sense of regret about how you managed your weekend, don't fret.
Following our guidelines for a more productive weekend will help you accomplish more goals while feeling better about yourself moving forward!