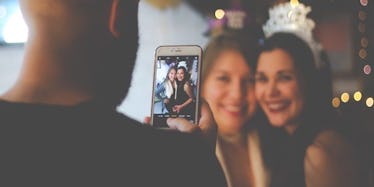 8 Fun, Unique Ways To Bring Your Work Friendships Outside Of The Office
David/Unsplash
We all know a fun, go-to way to bond with the people you work with is hitting up a happy hour.
However, your work BFF deserves a bit more creativity than just a happy hour to take your friendship to the next level.
You need to entice your work buddies with a fun and unique plan to get them to hang out and bond outside of the office.
Here are eight ideas for an epic hangout sesh they won't be able to refuse, and you can finally see how everyone acts outside of the nine-to-five hours.
1. Get Your Sunday Boozy Brunch Fill
Who doesn't love a stack of buttermilk pancakes and endless mimosas?
Framing a Sunday brunch as a way to kick off the upcoming work week puts a fun spin on it. Start the week off right with a good time that will hopefully make the next few days fly by.
Plan a theme, complete with decorations, or cross off one of the cool restaurants on your bucket list.
2. See A Movie Everyone's Been Talking About
Make a plan to go see the next summer blockbuster coming out.
This way, no one in your work friendships can be left out of the conversation Monday morning, and no one has to worry about any spoilers.
3. Have Dinner At The Trendy Restaurant Around The Corner
Find a fun restaurant near your office you've all been dying to try. Use that as an excuse to finally get out of the office and eat somewhere where there isn't a desk or computer anywhere in sight.
4. Plan A Relaxing Spa Day
Invite your work friends to have a day totally free of work. This is the complete opposite of what you guys normally do together, and it will be a refreshing change.
Have a spa day. Get relaxing manicures and pedicures while sipping your favorite cocktails. You know you all deserve it.
5. Buy Tickets To See A Favorite Band
If you guys spend a lot of your free time at work talking about a certain band or comedian you both like, go see them.
Plan to buy tickets together, or you could even surprise your work friends with tickets.
6. Throw A Holiday Party
Make sure to invite your work friends to your holiday parties. Let them know it's cool to bring people, so they feel more comfortable making an appearance.
Including your work friends with your outside-of-work friend group for a holiday bash is the perfect opportunity to bring everyone together.
7. Sign Up For A Rec Sports Team
If you've all been talking about how much you miss playing basketball or softball, you should definitely join an after-work league.
This is also a good excuse to work on team building, which helps out the office environment.
If you love drinking, you can still do a happy hour with your work friends, but make it a special one. Why not sign up for a mixology course or a wine tasting to switch things up?