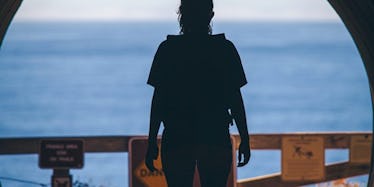 6 Transformative Trips To Take If You're Terrified About The State Of The World
Vacations are all about losing yourself in another world.
It's a time to take a step back from your usual world which, for a multitude of reasons, probably feels a little suffocating lately.
From travel bans, to environmental woes, to the health care crisis, a small escape might feel more like an actual necessity than a simple choice.
Taking a vacation of any kind will obviously rejuvenate you, but a trip that allows you to give back or pay it forward to someone who really needs it is, by far, more rewarding than even the fanciest all-inclusive resort you can think of.
It will remind you that the world, as messy as it looks, is not going to crumble before you.
Organizations like Visit.org are an amazing resource for anyone looking to plan a trip that will not only offer them a chance to travel somewhere new and exciting, but also an opportunity to make a seriously profound impact on underrepresented communities.
Here are six travel ideas to feed your soul and guarantee the most transformative summer of your life.
The beautiful beaches of Brittany, France have been hit pretty hard with toxic algae in the past several years, and the coastline is in desperate need of restoration at this point.
Vit'Algues, a nonprofit organization dedicated to cleaning up and protecting the region, offers an awesome beauty workshop, in which you can learn how to create natural cosmetic products from algae.
I know, I know: Algae sounds kind of gross, but for real, that green stuff can actually take your self-care game to the next level.
All of the revenue from the workshop is invested in cleaning up the coastline, and bringing similarly rewarding experiences to other people who might benefit from it, such as women's prisons.
Even if you feel like you know your way around a kitchen, I'll bet you anything The League of Kitchens could still teach you a thing or two.
The NYC-based organization sets you up with an immigrant who also happens to be an absolutely baller cook and can show you the ropes of making their culture's traditional dishes. They'll welcome you into their home to indulge in some great eats and even better conversation.
You'll learn all about one another's different cultural experiences and, of course, your tummy will be beyond satisfied in the process.
All of the money made from the class goes toward creating more spaces for unique cultural experiences, as well as supporting other immigrants who aspire to be cooking instructors.
Bon appetit, baby.
The environmental crisis is a universal problem in our world, and the effects are taking an especially big toll on the Kalamos and Kastos Islands in Greece.
In recent years, the ecosystems in this area have faced incredible challenges, as corporate interests are attempting to strip the area of its natural beauty and convert it into something of an urban jungle.
On the Ionian Islands Discovery Tour, you'll get a chance to trek through the island yourself and witness all the beauty of the old-growth forests, farms, and the dazzling Ionan sea.
The proceeds of the tour all go toward funding the Kalamos and Kastos sustainable development project and supporting the restoration of the region's biodiversity.
I dare you to say "no" to a freaking chocolate tour.
The tour is all about getting a literal and figurative taste of the world of artisanal chocolate production. You'll have the opportunity to both create and sample deliciously fresh chocolate treats, and you'll learn all about the importance of chocolate in the Chiapas culture.
Take a trip to Morocco to bake and taste delectable desserts and help local women gain financial independence, all at the same time.
Association Feminine El Khir dedicates their time to teaching women how to cook, and how to tackle entrepreneurial projects, such as opening their own cafes.
You'll get to savor your treats, while simultaneously enjoying an incredible view of the ocean from a rooftop terrace.
Explore this gorgeous city while tour guides regale you with inspirational stories of Scottish women who have managed to overcome homelessness and poverty.
Invisible Edinburgh offers walking tours of Scotland's capital, all of which are led by people who have been homeless. Needless to say, they have a unique insight into the city that nearly no else has to offer.
And, of course, all of Invisible Edinburgh's revenue provides support for these tour guides.