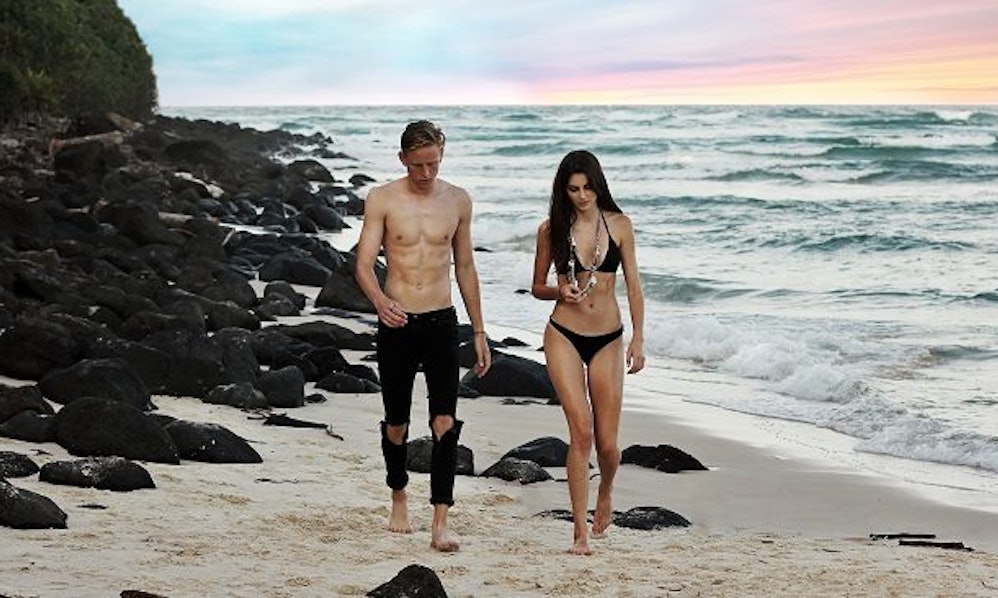 Christopher Campbell/Unsplash
Best Instagram Captions For Vacation With Your SO
There's no doubt the ultimate summer trip to plan with bae is a tropical beach getaway.
You can finally enjoy those romantic long walks along the sandy shore you've been dreaming about all season long.
The sun and surf make a beautiful backdrop for any Instagram-worthy pics, but you'll be so distracted by how much fun you're having, you won't even have the time to come up with a great caption.
Stay on island time and keep calm.
Here are 20 captions for your beach pics with bae so you can bless your Instagram feed with something tropical, and immediately get back to lounging on the sand.
1. "Happiness comes in waves." -- Unknown
2. "Love you to the beach and back." -- Unknown
3. "You, me, and the sea." -- Unknown
4. "You had me at aloha." -- Unknown
5. "He held her like a seashell and listened to her heart." -- Unknown
6. "I followed my heart, and it led me to the beach." -- Unknown
7. "Don't worry, beach happy." -- Unknown
8. "I whale always love you." -- Unknown
9. "I lava you." -- Lava
10. "Happier than a seagull with a French fry." -- Unknown
11. "I love you more than there are grains of sand on the beach, fish in the sea, waves in the ocean." -- Unknown
12. "If you need us, call on the shellphone." - Unknown
13. "And then, he gave her the ocean; because she didn't want the moon." -- Unknown
14. "The tans will fade, but the memories will last forever." -- Unknown
15. "In high tide or in low tide, I'll be by your side." -- Bob Marley
16. "I crave a love so deep, the ocean would be jealous." -- Unknown
17. "Our memories of the ocean will linger on long after our footprints in the sand are gone." -- Unknown
18. "I love you like the sea loves the shore." -- Unknown
19. "You're the only fish in the sea for me." -- Unknown
20. "You will find that endless ocean, and that's how my love will always be." -- Elvis Presley