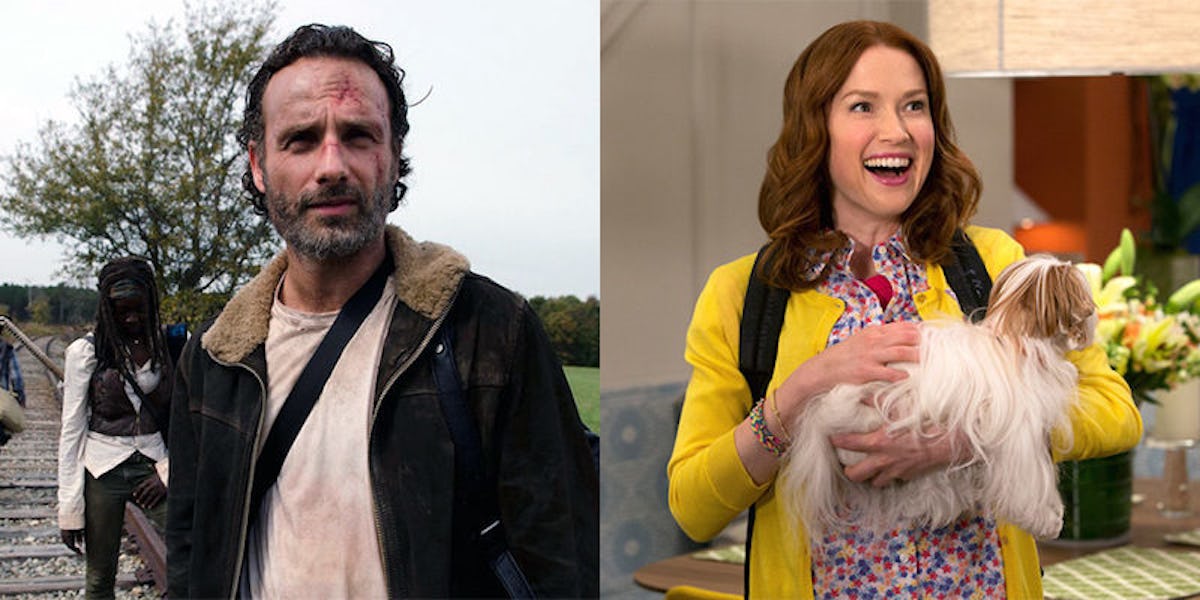 Which TV Character's Advice Should You Follow When You're Stressed? (Quiz)
AMC/Netflix
Life is stressful, and sometimes it's just so hard to know what you should do to feel better. Should you go for a run? Should you seek advice from a loved one? Should you run into a prison full of zombies after your wife dies and slaughter them all in the dark? It's just so hard to know which de-stressing technique is best.
Thankfully, television provides us with such great role models to learn from.
From Tony Soprano (who, when particularly stressed, turns to several effective self-help techniques, including visiting his therapist's office or murdering a distant relative) to Walter White (who, upon hearing some upsetting news about his health, proceeds to start a criminal empire, thereby revealing the darkest and truest parts of his soul), TV characters show us so many helpful methods of relieving anxiety.
If you answer honestly, this quiz will match you with the TV character whose self-help techniques best suit you and your current predicaments!
Be sure to subscribe to Elite Daily's official newsletter, The Edge, for more stories you definitely don't want to miss.