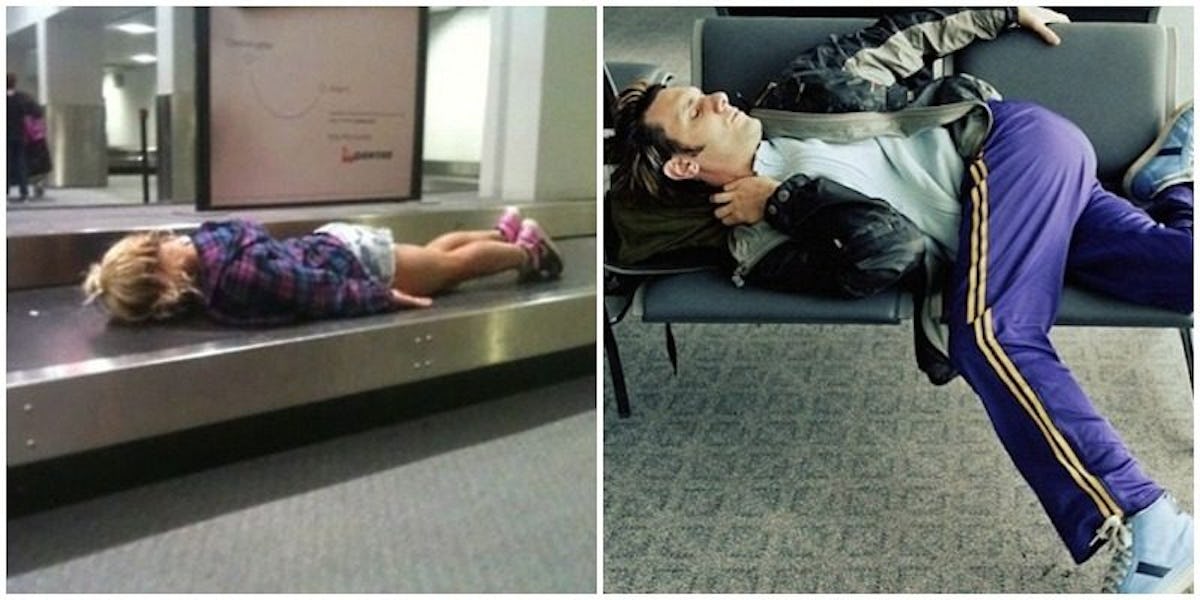 These Miserable Travelers Are All Of Us Flying Home After The Holidays
Imgur
God made airports to test our faith, and each holiday season, we go through the gauntlet to secure his love.
You'd think that flying swiftly through the sky to beautiful and strange lands where our loved ones await us would be a transcendent experience. It should make you feel majestic, sacred even, to sore over this great nation like a bird.
But mostly it just makes you feel like you've spent 48 hours in the waiting room of a dentist's office listening to someone get their teeth pulled without anesthesia by a drunk toddler.
I have the good fortune of living where I grew up, so I don't have to fly anywhere during the holidays. But on the rare occasion that I do, I remember the harrowing fact that millions of Americans brave the existential nightmare of holiday travel each year.
And the preferred weapon of this beast: delays.
To honor this hardship, we've compiled a collection of photographic evidence, displaying the trials and tribulations of air travel during this difficult time.
I hope they give you a semblance of peace.
The best way to spend your time at the airport is, of course, unconscious. But there are risks.
The key to being unconscious at the airport is shamelessness. Do what you must.
Find the position most comfortable to you.
And ignore this piece of shit who thinks he's better than you.
Because you are beautiful.
And if you're hungry, eat whatever you have — including this bag of frozen vegetables at 2 am.
This kid knows exactly what to do.
And this journeyer is extremely innovative.
If you can, bring your own accessories.
And improvise when necessary.
It's going to be OK.
It'll be over eventually.
And anyway, good things happen at the airport too sometimes.