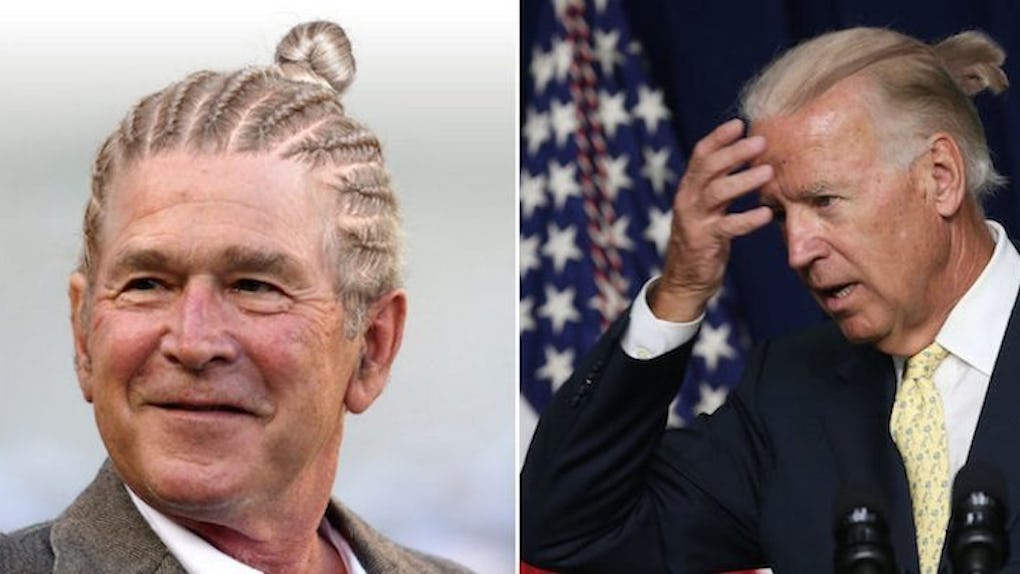 Design Crowd
World Leaders Photoshopped With Man Buns Are Hilarious And So Creepy
The best way to get back at douchebag politicians for their irrational antics? Photoshop.
In a recent contest held on DesignCrowd, participants were asked to use their graphic design and photo-editing skills to complete the task of a lifetime.
Designers were asked to style famous politicians in man buns.
If you know anything about the man bun, you know it's been a major trend this year, along with beards, man braids and domesticating wild raccoons found in your backyard.
After 101 different designs were submitted, DesignCrowd selected a winner and awarded a handful of other hilarious entries.
Check out the photos below for a closer look!
Barack Obama
Joe Biden
George W. Bush
Abraham Lincoln
Richard Nixon
Bill Clinton
Tony Abbott
Kim Jong-un
The first place winner: Vladimir Putin
Bonus: George W. Bush with braids
Citations: Give famous politicans man buns! (DesignCrowd)