When it comes to getting off, everyone is different.
At the end of the day, we're all unique individuals, so the things that turn some people on might not work for others.
Lately, we've been letting you in on all sorts of intriguing sex confessions that range from people getting real about what really goes down during a threesome to dudes revealing all the things women do that kill their boners.
If reading all of those racy confessions got you hot and bothered, you'll be glad to know we just came across another set of steamy secrets.
That's right. Whisper, the app that lets you post anonymous messages confessing all of the secrets you've been dying to get off your chest, recently asked a bunch of women what they really think about receiving oral sex.
It turns out, a lot of ladies actually aren't into having guys go down on them.
I know, who would have thought, right?
Check out the pictures below to see all of the reasons some women hate being on the receiving end of oral.
If he's not into it, I'm not into it.
It's just kind of awk.
I hate kissing him afterward.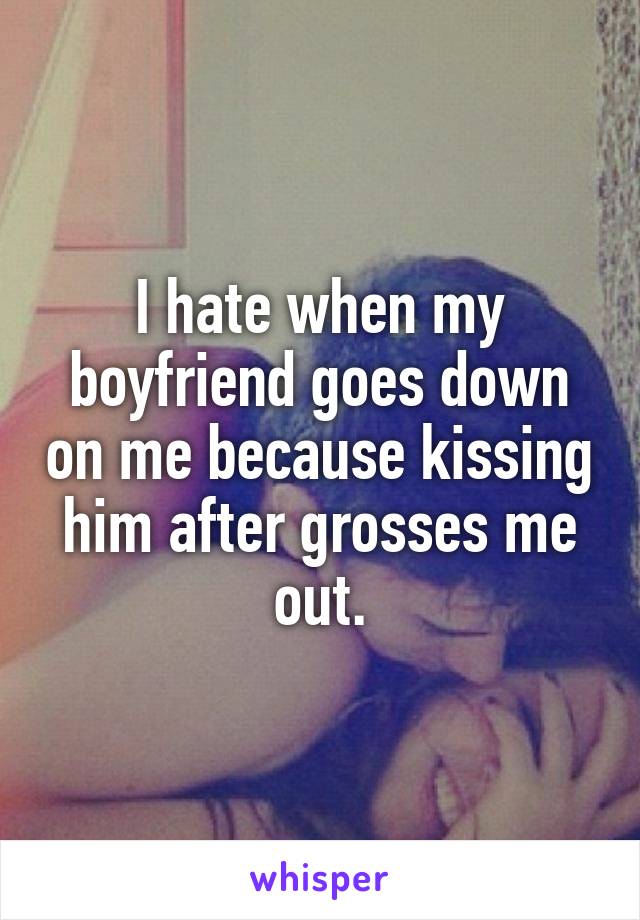 Learn how to do it the right way, or don't do it at all.
I just put on an act every time.
It never lives up to the hype.
TBH, it's just kind of boring.
I'm way too self-conscious to enjoy it.
It's just too close for comfort.
Men aren't as good at giving oral as they think.
I'm just not into it.
It's just a waste of time.
For more steamy sex confessions, check out Whisper.