When it comes to getting busy in the bedroom, everyone has his or her personal preferences and sexual fantasies.
Lately, we've been letting you in on all sorts of sex secrets that range from dudes divulging their biggest turn offs to women revealing whether they like to spit or swallow.
If you were intrigued by those steamy confessions, you'll be glad to know we just came across some more NSFW secrets that relate to something we've all wondered about.
Threesomes.
That's right. Whisper, the app that lets you profess your private thoughts through anonymous messages, recently asked a bunch of people what it's really like to have the almighty threesome.
While some adventurous individuals seemed pretty into it, others quickly discovered bringing a third wheel into the bedroom isn't the party they thought it would be.
Take a look at the pictures below to see people dish out the deets on what really goes down during a threesome.
I kind of felt like the third wheel.
We got it on at Grandma's house.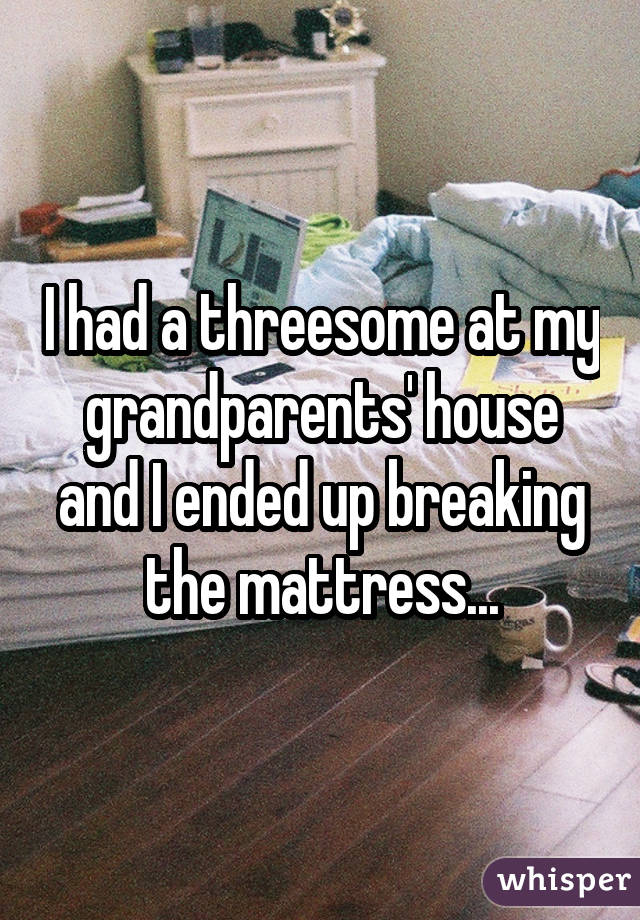 It was, hands down, the worst thing ever.
He doesn't even go here.
The police broke it up.
It was fun, but kind of confusing.
It made my relationship stronger.
Six condoms later, I'd say it was quite a successful night.
I was more into the other woman than my husband.
Her ex stole the show.
I lost my V-card during a threesome.
Threesomes aren't for the jealous types.
It was a total letdown.
Having a threesome made me realize I was bi.
I was so nervous, I couldn't get it up.
For more sex confessions, check out Whisper.