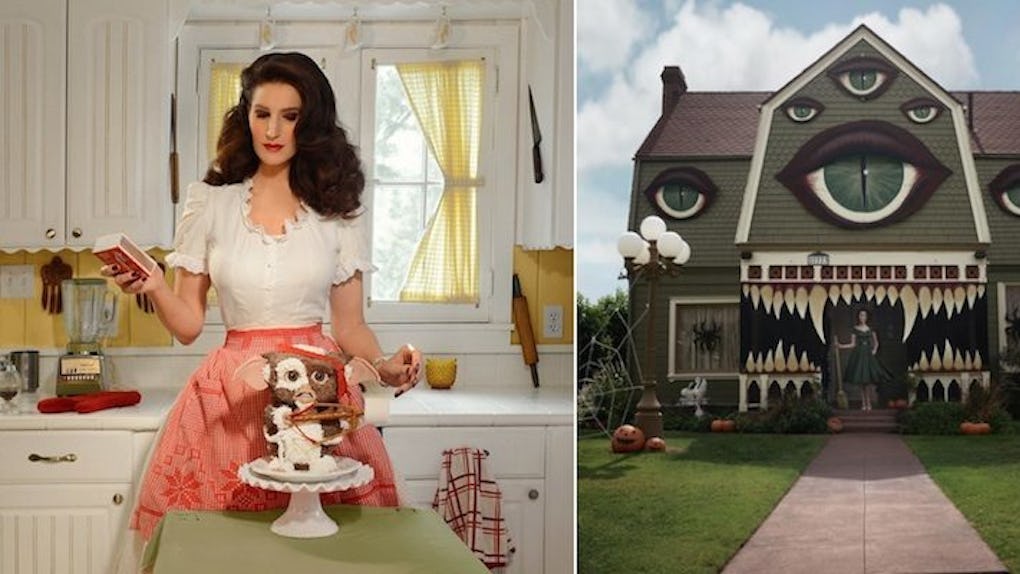 Instagram
This House's Insane Halloween Decorations Will Absolutely Terrify You (Photos)
A while back we introduced you to Christine McConnell, the Los Angeles-based woman who makes creepy cakes that will scare the sh*t out of you.
If you thought her spine-chilling confections were pretty awesome, you'll be glad to know McConnell's talents don't end there. It turns out this gothic gal is basically the Martha Stewart of all things morbid.
Apparently, McConnell is also pretty skilled when it comes to decorating, and she recently gave her parents' house a Halloween makeover.
The house looks so good, it's downright terrifying. Something tells me her parents are not going to get too many trick-or-treaters this year.
Take a look at the pictures below to see this amazing haunted house.
Meet Christine McConnell.
Most people know McConnell for her insane baking skills.
Remember when we showed you some of her chilling cakes...
...and all of her dark desserts?
Well, that's not the only terrifying talent this woman has up her sleeve.
It turns out McConnell also knows a thing or two about arts and crafts...
...and she recently set out to show off her dark decorating abilities by turning her parents' home into the scariest house in the neighborhood.
Using some foam-core boards and paint, McConnell was able to add some eyes and fangs to the house's facade and turn it into a terrifying monster.
If that's not impressive enough, her spooky decorations even glow in the dark!
Citations: Girl Goes All Out Decorating Her Parents' House For Halloween (Unilad)