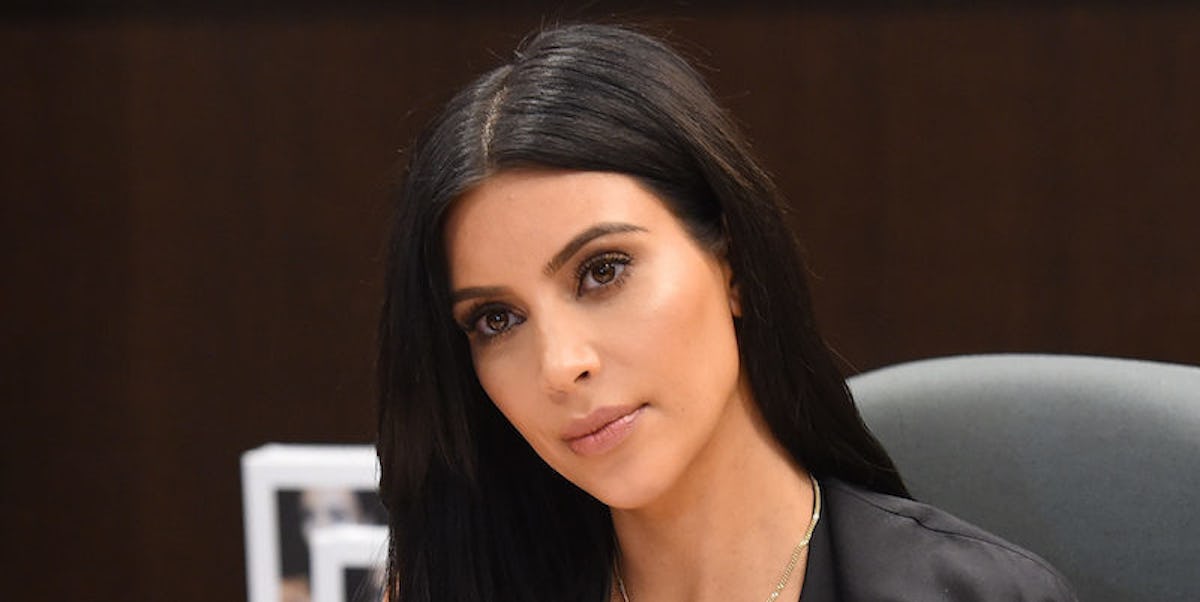 Artist Transforms Kim Kardashian's Naked Selfie Into A 30-Foot Mural
Getty Images
When it comes to dominating the selfie scene, no one does it better than Kim Kardashian West.
I mean, let's face it, she's basically the self-proclaimed queen of snapping selfies that really get the Internet buzzing about her.
Remember that nude selfie Kim recently posted?
You know, the one with the caption that said,
When you're like I have nothing to wear LOL.
Well, if you thought that scandalous selfie sparked a lot of controversy on social media, just wait, because you haven't seen anything yet.
Now there's a gigantic 30-foot mural of Kim's naked selfie on the side of a building in Melbourne, Australia.
That's right. Artist and social media activist Lushsux just recreated Kim's stark selfie with paint, and a lot of people are freaking out over this striking piece of street art.
Apparently, this colossal Kim K is all part of Lushsux's new project, which entails painting nude works of art in public spaces.
In a post on Instagram, the artist said,
Think of it as posing nude for a painting but not having to stand in a semi homeless French artists studio for hours. Also that it will most likely be painted two stories tall and in public in all its glory.
Check out the pictures below to see Kim's super-sized selfie.
Remember when Kim K tried to break the Internet yet again with this naked selfie?
When you're like I have nothing to wear LOL pic.twitter.com/UlSLZb1fp1 — Kim Kardashian West (@KimKardashian) March 7, 2016
Well, now you can see an enormous 30-foot version of her NSFW photo...
...because Lushsux created a massive mural of Kim's eye-catching nude pic on the side of a building in Australia.
Apparently, Lushsux's latest piece of street art is part of a project that aims to bring nude murals to the streets of Melbourne.
As you can imagine, a lot of people are freaking out over Lushsux's racy portrait of the selfie queen.
But hey, I guess if you can't beat them, you might as well join them -- like this lady did, for example.
Citations: Someone's Painted A Huge 30-Foot Mural Of Kim Kardashian's Nude Selfie (BuzzFeed)