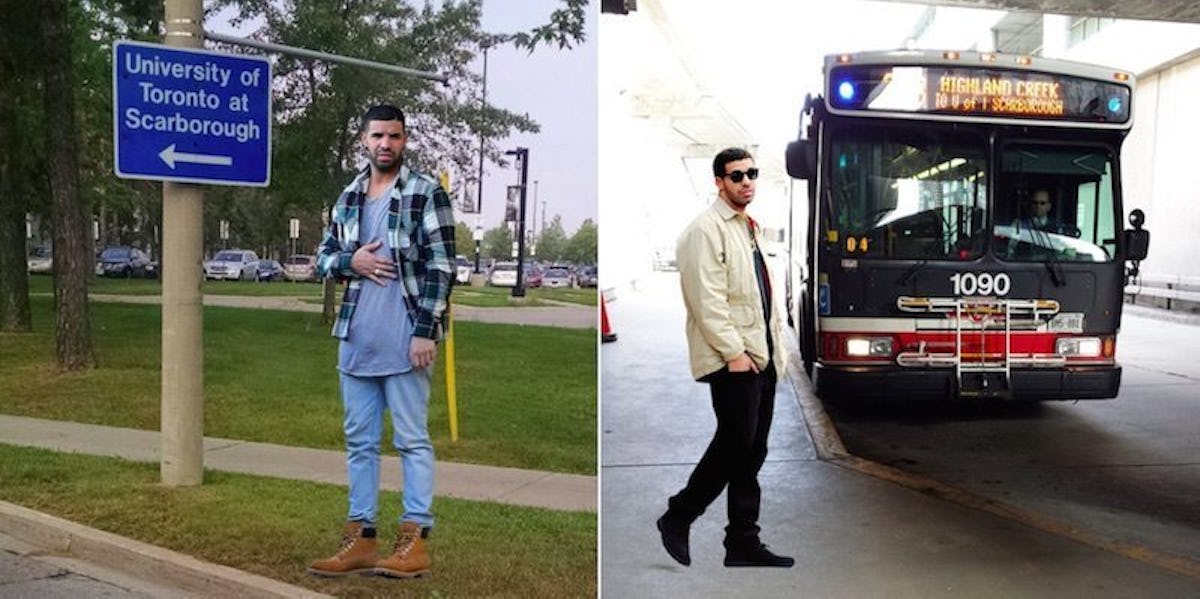 Drake Was Reimagined As A College Student, And It's Absolutely Amazing (Photos)
Anyone with a brain knows Drake is nearing the pinnacle of his career.
The only question remaining is exactly how long will he remain at the top. But when you have a brand new collaborative album out with Atlanta's Future and you have your fourth studio album nearing completion, you could be up there for a while.
Not to mention, he hangs out with Serena Williams, just inked a Jordan brand deal and has Apple in the palm of his hand.
After continuously breaking the Internet this year, it's tough to say we didn't see this coming: Canada's most recognizable superhero has an Instagram dedicated to him.
But this isn't just any old fan page account. Posting under @uoftdrizzy, the account reimagines Drake as a student attending the University of Toronto.
The results? Well, they're absolutely hilarious. These Photoshop edits are just too good.
I mean, when was the last time you saw the self-proclaimed "6 God" standing in line at a Starbucks before feverishly trying to meet deadlines in an overcrowded library? Probably back when he was on "Degrassi: The Next Generation."
Check out the photos below for a closer look.
There's a new Instagram reimagining Drake as a student at the University of Toronto.
No part of Drake's pretend college life is left out -- whether it's his brutal trek to and from campus every morning...
https://instagram.com/p/1ZB7raJHLN/embed/
...or his early-morning Starbucks run to fuel up on caffeine.
He even has his own student ID.
Drake's most recent rival, Meek Mill, even makes an appearance.
If only all of these students knew Drake was standing right next to them.
They'd be acting like these ladies. Wait, is that Selena Gomez?
When he isn't meeting deadlines and taking excessive amounts of Adderall, Drake kicks back and enjoys some video games.
And when he's not gaming, he sits alone at the party. After all, this is Drake we're talking about!
So far, the account managed to rack up over 2,000 followers.
Citations: Hilarious Instagram Account Fakes Drake as a University of Toronto Student (HYPEBEAST)