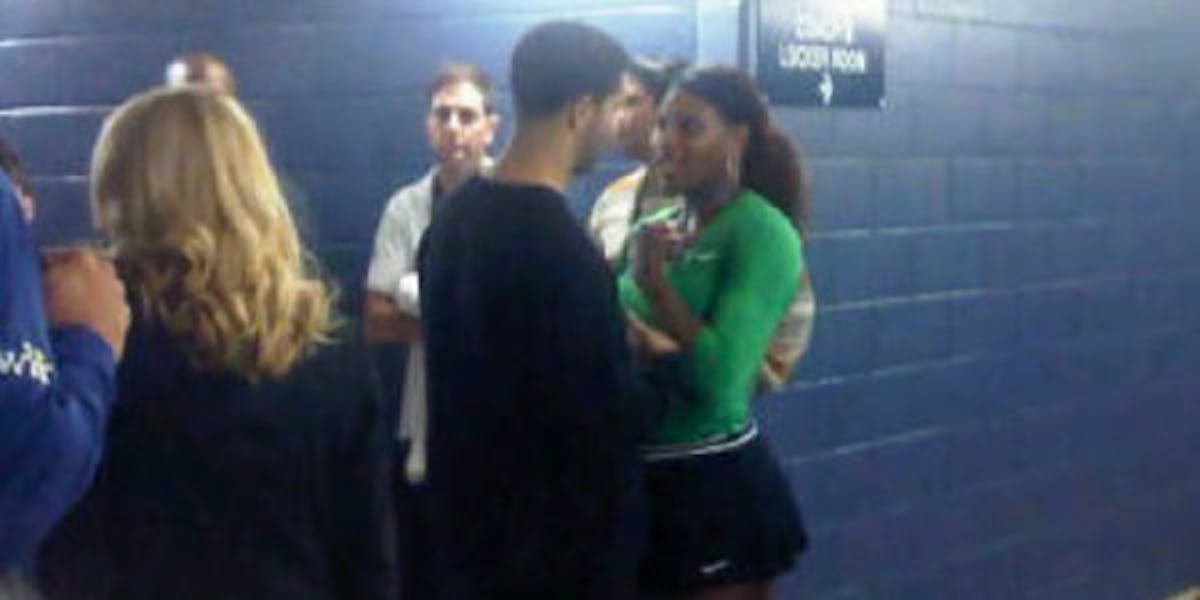 Drake And Serena Williams Caught Hooking Up Again After A Date Night (Video)
Twitter
Not that it's any of our business or anything, but Drake and Serena Williams have truly been boo'd up for the past few weeks.
Serena has been an absolute sweetheart about it, too, apparently flying Drake to wherever she is, joining him out for expensive dinners and maybe even bringing his singin' ass back to the crib for dessert.
This ain't just a fling, either; it looks like the power couple is back at it again, leaving the scene after another date.
Although the video is a little blurry, reports are saying it is indeed Drake and Serena.
Of course, Serena is in the heat of competition, competing against her sister in the US Open, but she's already a champion who knows how she likes to spend her downtime.
This might be one of the most unexpected couples of all time, but they're oddly kind of made for each other.
You can tell Drake is really there to support Serena and be there for her whenever she calls.
Citations: Serena Williams and Drake dating: Couple pile on the PDA after another date night (International Business Times)