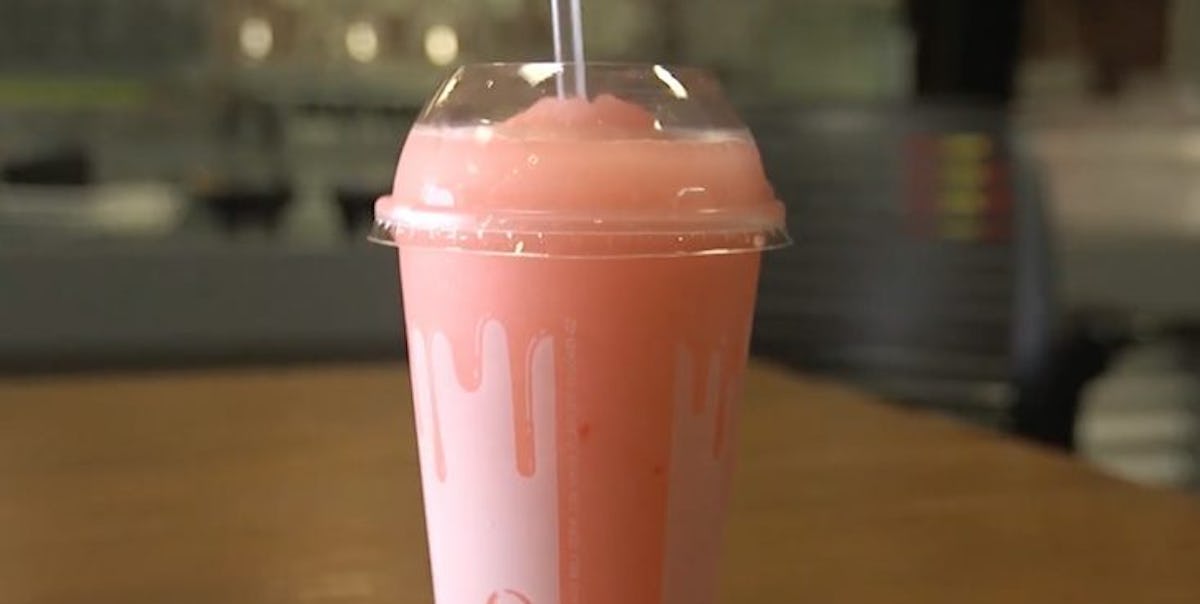 Taco Bell's Upcoming Strawberry Slushy Is Bursting With Pop Rocks And We Need It
Delish
Taco Bell is no stranger to creativity. Just recently, the Mexican fast food chain blew minds with a breakfast order that features a fried egg taco. If you were expecting the average burrito and snack offerings, you're obviously not living mas. Its latest addition is sure to get things popping. Taco Bell's Pop Rocks slushy will be available nationwide beginning Aug. 31, so obviously you need to make a pit stop for the treat.
Strawberry Poppin' Candy Freezes are the berry slushies that are getting the crackling treatment thanks to strawberry popping crystals. It's the perfect end-of-summer drink that will go nicely with your firecracker burrito (if you're in California, that is). So if you've got candy on the brain but need something a little more satisfying, this is obviously the way to go. No need to thank us for sharing the delightful news.
If that's not enough to cause fireworks, its new partnership with the ride sharing app Lyft certainly is. "Taco Mode," which was tested last month, allowed Lyft drivers to make a quick stop at the drive-thru for hungry customers, and if all went well with the limited-time testing, we could be seeing this partnership grow sometime next year. So if you're on your way home from an event, in need of a slushy but can't make time to stop for one, this could be a game-changer.
Something tells me this drink is going to be a hot item that needs some testing, just to see how exactly the crackling and popping will affect hungry customers. Taco Bell is certainly delivering unexpected surprises. If you're really a fan of the restaurant's offerings, might I suggest saying "I do" at Taco Bell headquarters? Strawberry Poppin' Candy Freezes for everyone! Now that's going to be one amazing cocktail hour.