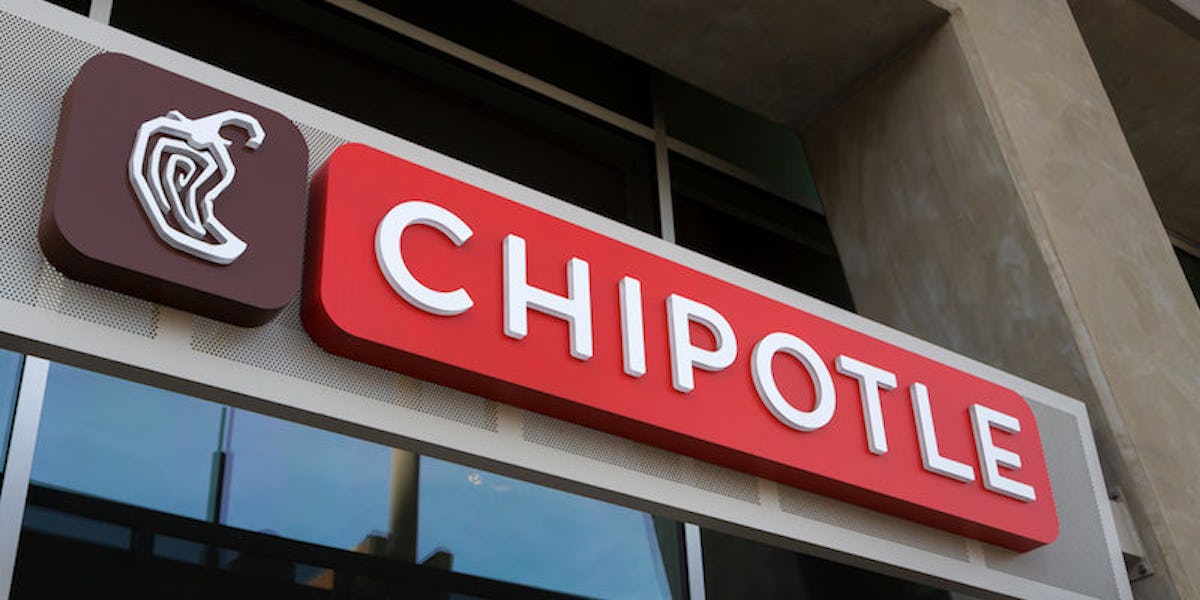 Chipotle Is Reportedly Having Another Norovirus Problem In This Location — UPDATE
REX/Shutterstock
After multiple customers reported norovirus-like symptoms, Chipotle has closed one of its Virginia restaurants.
UPDATE: Chipotle founder and CEO Steve Ells said in a statement obtained by Elite Daily,
Our Sterling, VA restaurant has reopened for business today. The safety and well-being of our customers is always our top priority. The event that occurred at this restaurant is consistent with Norovirus which can be introduced by people into any closed environment like schools, cruise ships, nursing homes or restaurants. It is unfortunate that anyone became ill after visiting our restaurant, and when we learned of this issue, we took aggressive action to correct the problem and protect our customers. We quickly and proactively notified local health officials, deployed our safety support teams, and voluntarily closed the restaurant. While the restaurant was closed, multiple teams performed complete sanitizations of all surfaces. We also provided support to any customers or employees who had reported illness to ensure their well-being. We made a commitment to be industry leaders in food safety and we have made tremendous progress since starting on that journey. We took a number of steps to help us achieve that goal, including: The hiring of Dr. Jim Marsden, an industry leader in food safety, to oversee all aspects of our food safety program The implementation of a HACCP (Hazard Analysis and Critical Control Point) food safety system in all of our restaurants The implementation of a third-party food safety auditing system The implementation of validated interventions for all of our critical suppliers The implementation of additional food handling and preparation procedures Required food safety certification for all of our managers The ongoing installation of advanced ventilation purification systems The implementation of a rapid deployment team including food safety experts and nurses The creation a food safety advisory council comprised of the nation's leading food safety experts. In the rare case that an event does occur these systems and the associated processes are designed to provide very fast detection and rigorous procedures to quickly remedy the situation. We believe these advancements, among others, have put us on the path to industry leadership while we continually strive to find new and innovative ways to ensure that our restaurants are safe. We are reopening our Sterling restaurant today confident in the steps we have taken. We know that maintaining the highest level of safety in all of our restaurants is incumbent upon us. I made a commitment on behalf of Chipotle to make our restaurants the safest place to eat, and I am confident in the programs and procedures we have implemented.
EARLIER: According to Business Insider, eight reports were made about Chipotle's Sterling, Virginia location on the iwaspoisoned.com website that promises "safer dining by crowdsourcing."
At least 13 people claimed to be sick with a stomach bug after eating there between Friday, July 14, and Saturday, July 15, according to the site.
Their symptoms included those commonly associated with a stomach bug — dehydration, diarrhea, vomiting, stomach pain, etc.
One person has reportedly even been hospitalized twice as a result.
Chipotle's executive director of food safety, Jim Mardsen, said in a statement to Business Insider, "We are working with health authorities to understand what the cause may be and to resolve the situation as quickly as possible."
Elite Daily reached out to Chipotle for comment but did not hear back at time of publication.
He also made it clear that this is most likely an isolated incident and has nothing to do with the chain's overall food supply.
"It is safe to eat a Chipotle," he said, reassuring burrito fans they needn't look elsewhere for their extra guacamole fix.
This isn't the first time Chipotle has been at the center of food safety concerns.
In 2016, they experienced a high-profile E.Coli outbreak that forced all U.S. stores to close briefly to "to discuss recent and future food safety changes." A criminal investigation was opened related to a norovirus outbreak in August 2015 at a store in Simi Valley, California. Chipotle cooperated with that investigation, and in February 2016, the Centers for Disease Control and Prevention said the E. coli outbreaks were over.
Thankfully, this most recent incident appears to be isolated.
In more appetizing news, Chipotle has a few new menu items we can all look forward to.
The company is reportedly testing a queso dip in their New York City test kitchen, NEXT Kitchen. According Eater, CEO Steve Ells sent an internal memo saying the dip wouldn't contain added colors, flavors, or preservatives.
Likewise, Chipotle has also been testing dessert in the form of sugary-sweet buñuelos made by frying tortillas and drizzling them with honey, sugar, and cinnamon.
Sounds delicious to me!