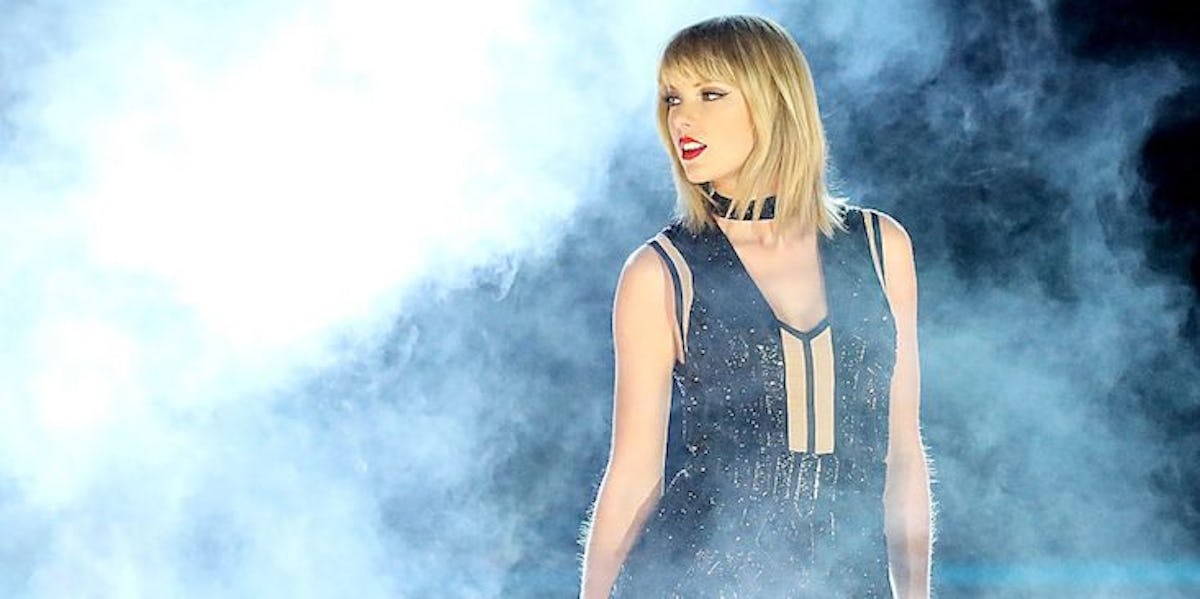 Taylor Swift's New Album 'Reputation' Is Coming, Here's Everything We Know
Gary Miller / Contributor / Getty Images
Maybe the solar eclipse really did have an effect on the world, because Taylor Swift has finally confirmed her new album. After releasing several enigmatic snake videos, it's official: Reputation is coming on November 10, and her first single drops this Thursday night, so get excited. Now for the real question: Will Reputation be on Spotify after Swift finally made nice with the streaming service this spring?
After shutting down her website and clearing all of her social media accounts like the elusive unicorn that she is, Swift posted two consecutive videos of a snake on her Instagram, leading fans to believe that she was about to pull a Lemonade. Swift hasn't released an album since 2014's Grammy-winning 1989, so naturally her Instagram post announcing "Reputation, THE NEW ALBUM FROM TAYLOR SWIFT, NOVEMBER 10" broke the internet on Wednesday. A subsequent post confirmed that the first single will drop tomorrow night.
But where is it going to drop? Earlier this year, Swift finally put her entire catalog back on Spotify after telling the platform "we are never, ever getting back together" in 2014. (Her prior releases were only available on Apple Music.) Let's be real, Spotify is the most convenient way to listen to music, so here's hoping she does us all a solid and lets us have at her album on the platform. Nothing's confirmed yet, but I have a hunch that her June return to Spotify was for a reason...
The album art for Reputation is fire (see below) and is also stoking some actual fire: Reputation's typeface has a lot of people comparing it to Kanye's epic The Life Of Pablo cover. The ultimate troll, amiright? Snake videos, a TLOP typeface, and a title like Reputation lead me to believe that there will be a lyric or two directed at Mr. Kim Kardashian himself, and I can't wait to see what goes down.