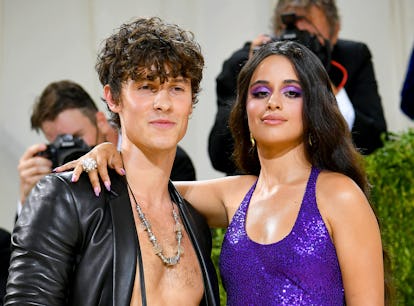 Here's Why Shawnmila 2.0 Is Reportedly Over
It was fun while it lasted, right?
Jeff Kravitz/FilmMagic/Getty Images
Well, it looks like Shawnmila is no more... once again. A year and a half after their first split, the duo got back together in April and even had a Coachella makeout sesh to celebrate. But according to sources, their reunion didn't last long. On June 18, Entertainment Tonight reported the two had ended things, and it sounds like this breakup might just stick.
"Shawn and Camila broke up and are no longer seeing each other," the ET source claimed. "They gave things a try, but ultimately the timing isn't right for either of them. They're both staying busy and doing their own things."
On June 19, a source gave Us Weekly a little more insight into what exactly went into Mendes and Cabello's decision to go their separate ways. "Camila was the one who ultimately decided to end things," an insider told Us, adding that Mendes "is very upset" about the split. "A lot of their old problems started coming back after spending so much time together," the source added.
So, um, why did the pair break up the first time around? In August 2020, rumors about them "tak[ing] a break from each other" first began. At the time, a source told In Touch, "Nothing really went bad between them; they just realized they needed some time apart" and "a little space to grow individually." But fans weren't convinced they were truly over, and Mendes and Cabello themselves only officially announced a breakup in November 2021, giving the update in a simple IG story.
"Hey guys, we've decided to end our romantic relationship but our love for another as humans is stronger than ever," Mendes and Cabello wrote at the time. "We started our relationship as best friends and will continue to be best friends. We so appreciate your support from the beginning and moving forward." Maybe they realized they're just better off keeping things platonic?
'Til Mendes and Cabello update fans directly on IG (which definitely *could* happen again), it seems like the real reason behind their second breakup will remain private.