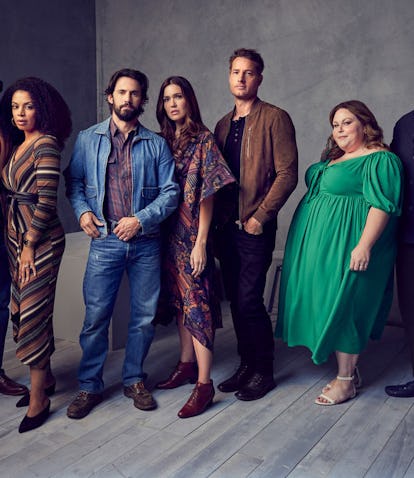 Here's What The This Is Us Cast Members Are Up To Now That The Show Is Over
They've got a lot of upcoming projects.
Ron Batzdorff/NBC
Some hit shows arrive with casts of complete unknowns, making everyone involved an overnight celebrity. While This Is Us came in with a few names that were already known — including former teen pop star Mandy Moore and Gilmore Girls heartthrob Milo Ventimiglia — by now, the whole cast is well established in the entertainment space. With so much star power, it's not hard to believe the This Is Us cast members have a ton of projects lined up now that the show is over.
Unlike streaming shows, which tend to film complete seasons months ahead of release, This Is Us has firmly followed the broadcast model, with episodes only taped a few weeks ahead of their air dates. That means the This Is Us cast members had only wrapped their roles a few weeks prior to the show's finale, rather than several months in advance. That means their schedules only just freed up for their next endeavors.
Because the expansive cast covers multiple generations, this means the actors certainly aren't all heading for the same types of projects. So get ready to see the Pearsons, as well as their many loved ones — turn up just about anywhere and everywhere.
Here's where to catch them next:
All six seasons of This Is Us are streaming on Hulu.