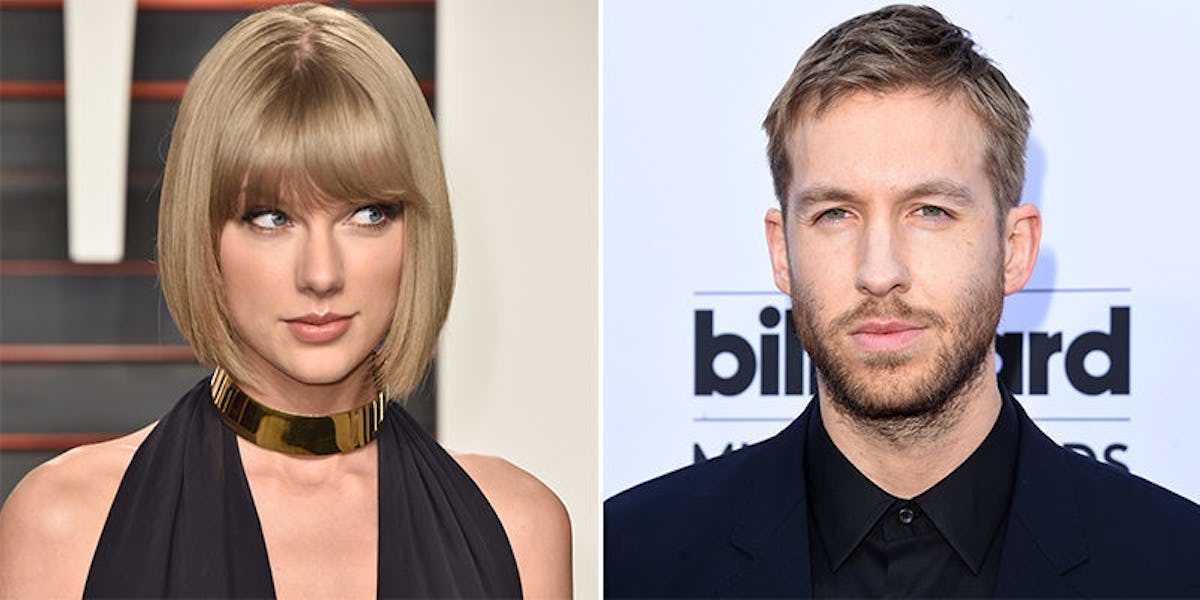 Taylor Swift And Calvin Harris Celebrate Their Anniversary In The Cutest Way
Getty Images
Can you believe it? It's been exactly a year since Taylor Swift and Calvin Harris got together.
Wow, what a year it's been. Since March 6, 2015, so much has happened.
There was more beef with Kanye. Taylor released videos for "Wildest Dreams," "Bad Blood" and "Out Of The Woods." She won the Grammy for Best Pop Vocal Album.
Calvin did a bunch of weird things on Snapchat. More recently, Taylor was the maid of honor in her best friend's wedding.
So much was going on, we almost missed the fact that Talvin has been a thing for 12 whole months. Thankfully, both musicians posted their adorable celebrations on social media.
Taylor Swift posted this stunning necklace, most likely a gift from Harris, on Instagram on Sunday.
Calvin Harris, apparently, posted this video on his Snapchat.
SOS: @CalvinHarris posted a video Snapchat with @taylorswift13 celebrating their one year anniversary together!  pic.twitter.com/w3qgbsa5R1 — Taylor Swift Updates (@SimplySFans) March 6, 2016
Damn, Calvin and Taylor. This must be pretty serious. Does that mean I hear wedding bells?
Who would be the maid of honor? Karlie? Selena? The redhead named Abigail?
Where would the wedding be? Los Angeles? New York? Scotland? Pennsylvania? Nashville? OK, too far, I know.
Anyway, congrats, guys. You're really beating the odds.