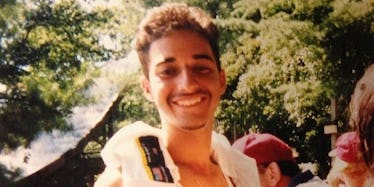 Best News Ever: 'Serial' Is Returning For Two More Suspenseful Seasons
"Serial" fans, the wait is over: Creators Julie Snyder and Sarah Koenig recently announced the über-popular podcast will return for a second and third season.
The news comes a full five months after the first season's intense finale.
Unfortunately, you'll have to wait a bit longer. The second season is set to run this fall and the third during the following spring.
As of now, it's unclear what the new episodes will be about, but both seasons will cover new cases.
In a newsletter, Koenig wrote,
Sorry — we can't tell you details about the new stories yet. What we can say is that they're very different from Season One, but no less interesting to us.
The remainder of the newsletter offers an update on Adnan Syed's newly-reopened trial and the creators' upcoming tour through Texas, Connecticut, Virginia, Ohio and New York, where they promise to answer fan questions.
If you're interested in keeping tabs on Syed's case, check out this (unaffiliated) podcast for detailed updates.
Citations: Serial Is Officially Returning For Two More Seasons (BuzzFeed)