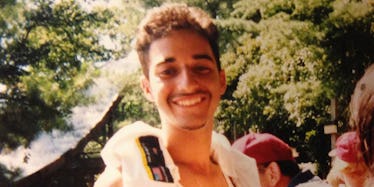 A New Podcast Is Coming Out That Will Keep Following Adnan Of 'Serial'
Facebook
Good news "Serial" fans: There's a new podcast coming out about the continuing trials and tribulations of Adnan Syed.
For those who didn't listen to Sarah Koenig's "Serial," Syed was convicted for the murder of his high school girlfriend back in 1999.
Syed has been in jail ever since, but "Serial" threw some serious doubts on his case.
Plus, Syed maintained his innocence all along.
The new podcast will feature Rabia Chaudry, an attorney and family friend of Syed's. Chaudry was heavily involved in many of the opening episodes of "Serial" and has been a staunch supporter of Syed.
The podcast will be called "Undisclosed: The State v. Adnan Syed" and will premiere April 13.
According to Chaudry,
The remarkable success of the podcast 'Serial,' which brought to light the many questions that remained unresolved in this case, also left many questions unanswered. In the wake of 'Serial,' much new evidence and information has been discovered and uncovered thanks to the investigations of attorneys Susan Simpson, Colin Miller, and the Adnan Syed Legal Trust. 'Undisclosed' will examine and explore the case in greater detail, from an investigatory perspective instead of a narrative one.
Consider us intrigued.
Citations: Serial Subject Adnan Syed Gets New Podcast Undisclosed (Rolling Stone)