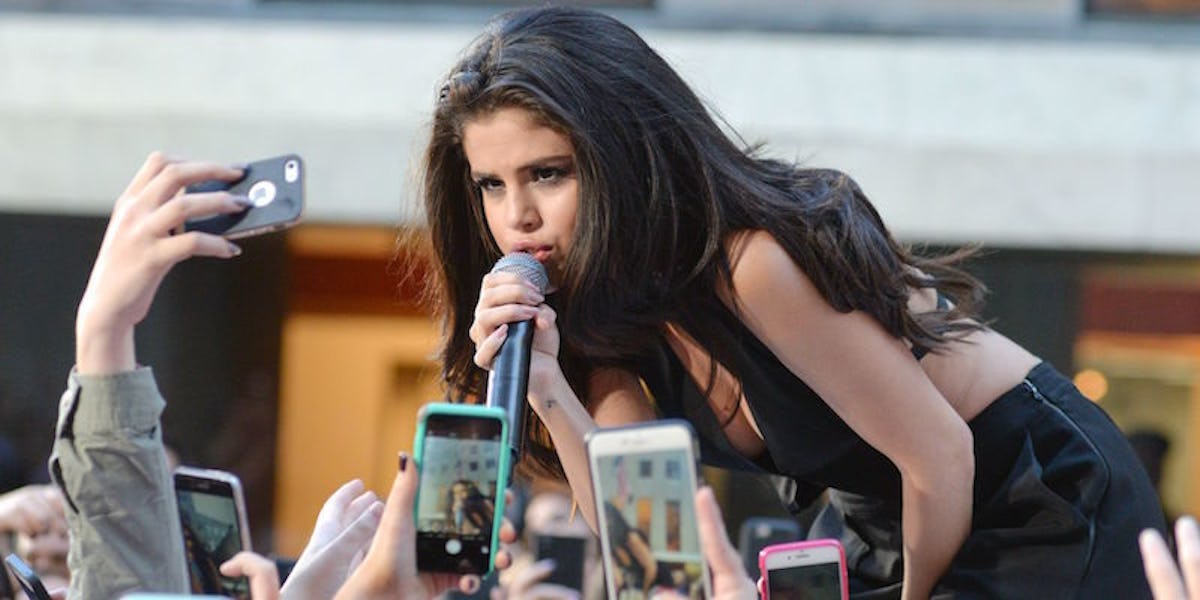 It Looks Like Selena Gomez Totally Trashed This Fan's Justin Bieber Sign
REX
Selena Gomez's kisses may be the reason Justin Bieber has the most liked photo on Instagram, but that doesn't mean she has any plans to get back with her pop star ex.
Justin's throwback was cute (or pathetic, depending on your perspective) enough and, sure, Selena was spotted at one of his shows in March.
Unfortunately for Jelena holdouts, though, Selena sent a strong message regarding the potential for a reunion when, mid-concert, she reportedly crumpled up a sign written by a Jelena shipper in the crowd.
As she began to sing "Revival" at a tour stop this weekend in Fresno, Gomez appeared to grab a sign from a fan, wad it up and toss it aside.
What was written on the sign, you ask?
@seekingjdb @bieber_butt haha same I wasn't expecting that!! Here's the sign lol pic.twitter.com/VSGvwQdRBX — j (@catchingfeeligs) May 9, 2016
There's something so triumphant about the definitive end of this relationship. It's been such an emotional drain for these two stars and all their fans.
To celebrate, let's watch her turn those Jelena dreams into wrinkly garbage again.
Ahhh, so satisfying! ONE MORE TIME!
video of it happening pic.twitter.com/dZ0X0ilMzi — josé (@qwertjose) May 9, 2016
YUH-AAAASSSSSSSSSS, GIRL. Yas. Girl. Yas. Yas, girl.
The way she ended the concert #RevivalTourFresno pic.twitter.com/goG5OLLIxM — HE FOLLOWED ME (@iKidrauhl_Biebz) May 9, 2016
F-R-E-E-D-O-M.
Citations: Selena Gomez Appears to Crumple Up Fan's "Marry Justin Please" Sign During Concert (Complex)