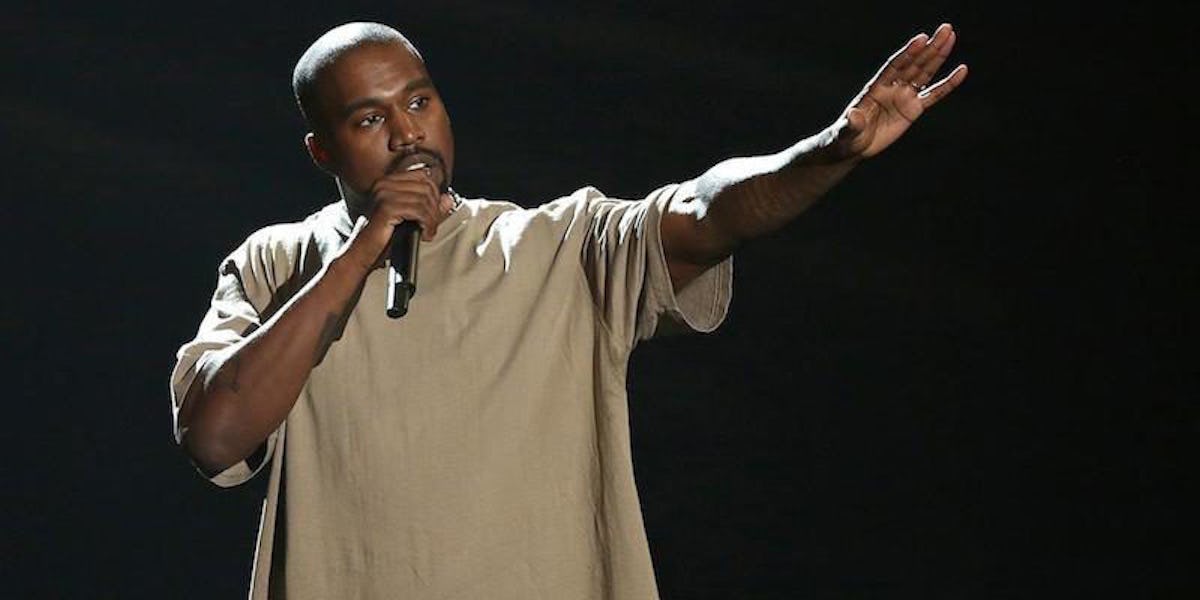 Adding The 'Seinfeld' Theme To Kanye's VMA Speech Is Pure Perfection (Video)
MTV
When you think about Kanye West, there are likely a few things that automatically come to mind: Rapper. Future President. Kim Kardashian West's husband. Crazy person.
"Seinfeld," however, is probably not the first (or 10th, or 1,000th) association to come to mind for most of us.
But, it was for someone.
Twitter user @Seinfeld2000 had the bizarre but brilliant idea to pair Kanye's now-infamous VMAs speech with the "Seinfeld" theme song -- laugh track included.
It's random, it's crazy and it's ridiculous, yet it totally works.
The result is one of the greatest things I've ever heard, and in retrospect, it makes perfect sense. Whether he knows it or not, Kanye is funny. The addition of the "Seinfeld" theme song makes it seem as though Kanye was performing stand-up, which would, truthfully, be the only reasonable explanation for Kanye announcing his future presidential run.
See the glorious video below.
seinye @davidelmaleh pic.twitter.com/EWbQP3UHzL — Seinfeld Current Day (@Seinfeld2000) September 1, 2015
Citations: Add The Seinfeld Song To Kanyes VMAs Speech And Well Its Amazing (Huffington Post)