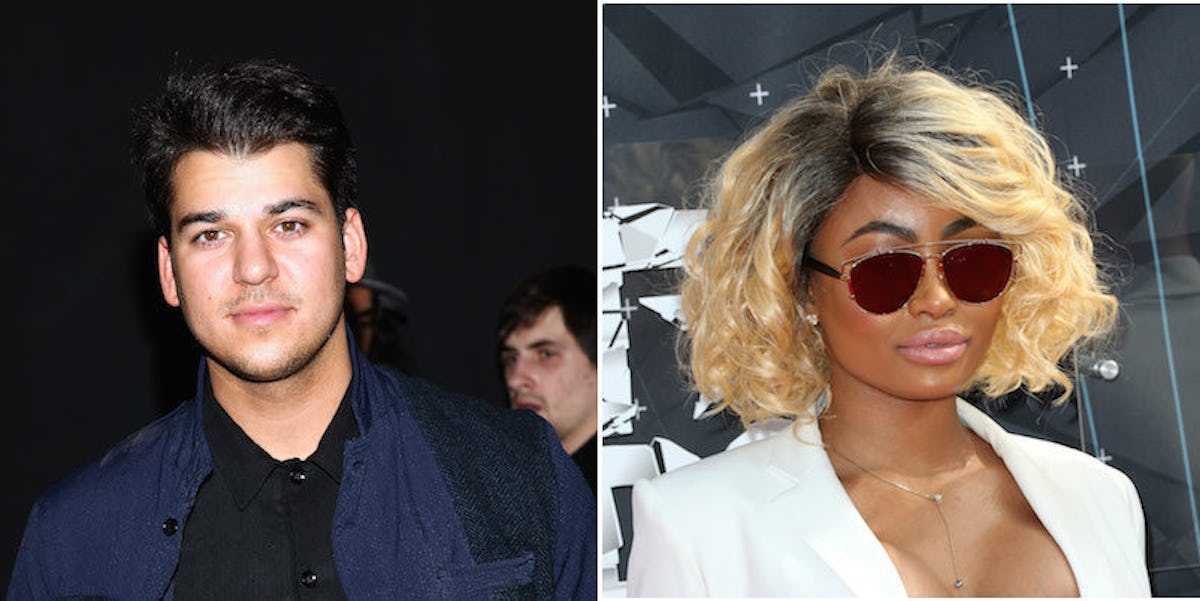 Rob Kardashian Posts Cryptic Insta Saying He And Blac Chyna Didn't Break Up
Getty Images
All weekend, rumors circulated about Rob Kardashian and Blac Chyna's alleged breakup, but the couple wants fans to know their bond is stronger than ever before.
The elusive "Keeping Up with the Kardashians" cast member posted a grainy closeup of three eyeballs — two belonging to him, one belonging to Chyna — on Instagram Sunday evening.
Kardashian captioned the picture with two diamond ring emojis and a little insight on the duo's relationship.
In the caption, he wrote,
Chy and I are not broken up we just feel like it would be a lot healthier for our relationship if we kept a lot more to ourselves. It's impossible to have a positive relationship with so much negativity from the media and outsiders and we would appreciate it if everyone respects that.
The announcement was signed "—ChyRo," a celebrity couple nickname potentially created by the couple themselves, which is, honestly, super reminiscent of everyone's favorite doughy, cinnamon theme park snack.
Godspeed, ChyRo.