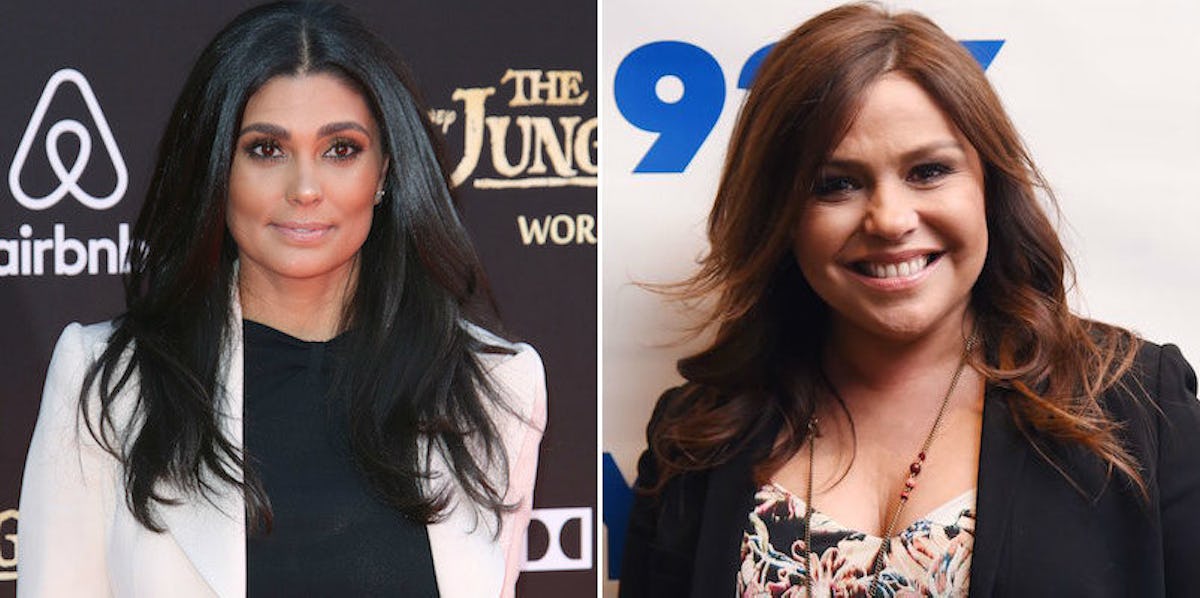 Rachel Roy And Rachael Ray Had The Best Response To The 'Becky' Confusion
REX/Shutterstock
Without a doubt, the most ridiculous thing to come out of the "Becky with the good hair" drama from Beyoncé's Lemonade is that people confused Rachael Ray for Rachel Roy.
I mean, Beyhive: I love ya, and I'm one of ya.
But some of y'all seriously thought the nice lady who cooks on television slept with Beyoncé's husband, Jay Z? And y'all blew up said nice lady's Instagram with lemons?
In response to this tomfoolery, the 47-year-old cooking show host and 42-year-old fashion designer exchanged the perfect gifts to deal with the wrath of Beyoncé fans.
At a gala in New York City on Tuesday, Rachael Ray told Us Weekly,
Rachel [Roy] sent me flowers and I sent her a bottle, a big bottle of wine and a straw.
Alcohol and flowers are really the only ways to respond to this crazy drama.
Basically, Rachel Roy kind of sort of implied she was the "Becky with the good hair" Beyoncé references in her song "Sorry," aka the woman whom Jay Z cheated with.
Then, because their names are so similar, some Beyoncé fans thought the other woman was Rachael RAY, and in turn, harassed her online.
To her credit, Ray also said she thought the whole mix-up was pretty funny. She said,
[It was] hilarious. I thought it was the coolest thing ever! I was like, 'Are you kidding me? I'm even mentioned in the same sentence as these people? That's insane. That's awesome'... I mean, it's so far removed from my life. I'm a cook. I have a little talk show. We chit-chat.
Of course, things got a little less than light-hearted on the Roy side of things, but that's a story for a different time.
Citations: Rachael Ray: I Sent Rachel Roy 'a Big Bottle of Wine and a Straw' During Beyonce 'Becky' Drama (Us Weekly)