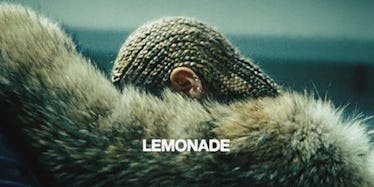 Rachel Roy Just Suggested She's The Becky From Beyonce's 'Lemonade'
Twitter/Beyoncé
After the release of Beyoncé's Lemonade prompted many to question the singer's relationship with Jay Z, one Instagram post from fashion designer Rachel Roy insured those questions will intensify.
Roy, who was most rumored to be a mistress of Jay Z two years ago, posted a photo that seemed to hint she was the "Becky" Beyoncé referenced in Lemonade.
This is the photo Roy posted.
The "good hair" reference in Roy's timely post convinced many she is the mistress Beyoncé was talking about.
Roy is a fashion designer who also happens to be the ex-wife of Damon Dash.
The assumption online fans are making is a reasonable one.
Roy, after all, was initially linked to Jay Z during the aftermath of the infamous elevator incident a couple years back. That incident saw Solange Knowles, Beyoncé's sister, attack her brother-in-law on the night of the 2014 Met Gala.
The attack was rumored to have been a defense of Beyoncé, with gossip reports at the time indicating Jay Z was cheating on her.
As for the full "Becky" reference, Beyoncé specifically made it in the track "Sorry," which ended with this line: "He better call Becky with the good hair."
Rachel Roy has since made her Instagram private.