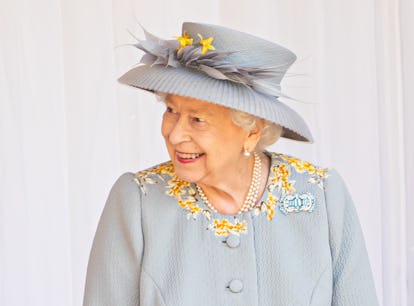 8 Times The Queen Was An Absolute Icon
She's been going strong for nearly 70 years.
Pool/Samir Hussein/WireImage/Getty Images
Queen Elizabeth II is one of the most beloved members of the royal family. Not only is she the longest-serving British monarch in history, but she's one of the most impactful members of the royal family. The Queen has prided herself on reigning through acts of service. On her 21st birthday, she promised her country: "Whether it be long or short shall be devoted to your service and the service of our great imperial family to which we all belong." It's safe to say she's stayed true to her word.
Throughout her reign, she's had some memorable moments. The royal family is expected to maintain a rather serious disposition, but the Queen has been known to get a little silly at times. Other times, she's been downright sassy. Her colorful personality (and wardrobe) is what royal fans have come to love her for, and there's never a dull moment when she steps out of Buckingham Palace.
The word iconic gets thrown around far too much, but in certain instances, no other word will do. These are some of the Queen's most iconic moments throughout her royal tenure.