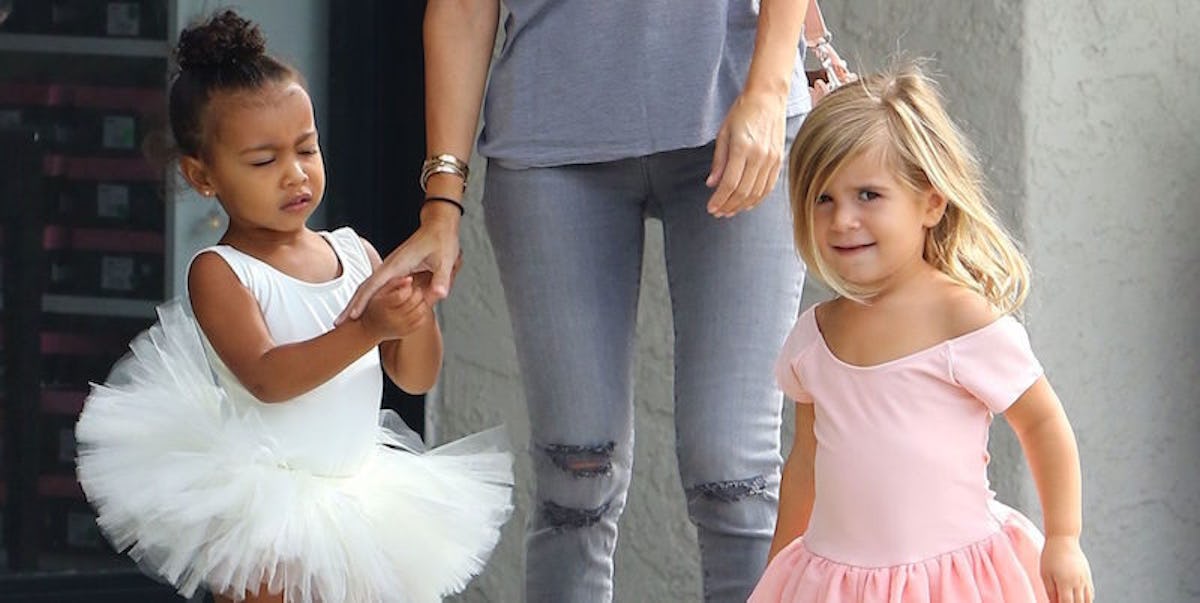 North West And Penelope Disick Are The Cutest Disney Princesses Ever
REX/SHUTTERSTOCK
North West and Penelope Disick are not only cousins, they're best friends, too.
The two do everything together and always go on magical adventures. I think it's fair to assume their favorite activity to take part in is dress up.
From wearing matching tutus to flaunting mermaid costumes, North and Penelope are always down to rock the cutest looks.
The cousins actually were just in Disneyland and got to dress up as Disney princesses, which was just as adorable as you'd imagine.
North and Penelope looked like they had a wonderful time going on rides and eating delicious snacks at Disneyland. It looked like the best part of the day, though, was when the girls received their makeovers.
North was dressed as Queen Elsa from "Frozen," and Penelope killed it as Princess Jasmine from "Aladdin." Their other BFF Ryan Romulus was Cinderella. JUST LOOK AT HOW PRECIOUS THEY ARE.
I CAN'T HANDLE THE CUTENESS.
The girls got their looks from the Disneyland Resort boutique. They got their makeup done, had their hair styled and were adorned in gorgeous dresses and beautiful accessories. It was basically prom for toddlers.
You can check out Kim Kardashian's Snapchats of North and Penelope in the video above. You'll also get to see Kim go on some rides, which made me LOL. Oh, Kim.
Citations: North West and Penelope Disick Disneyland (Daily Mail)