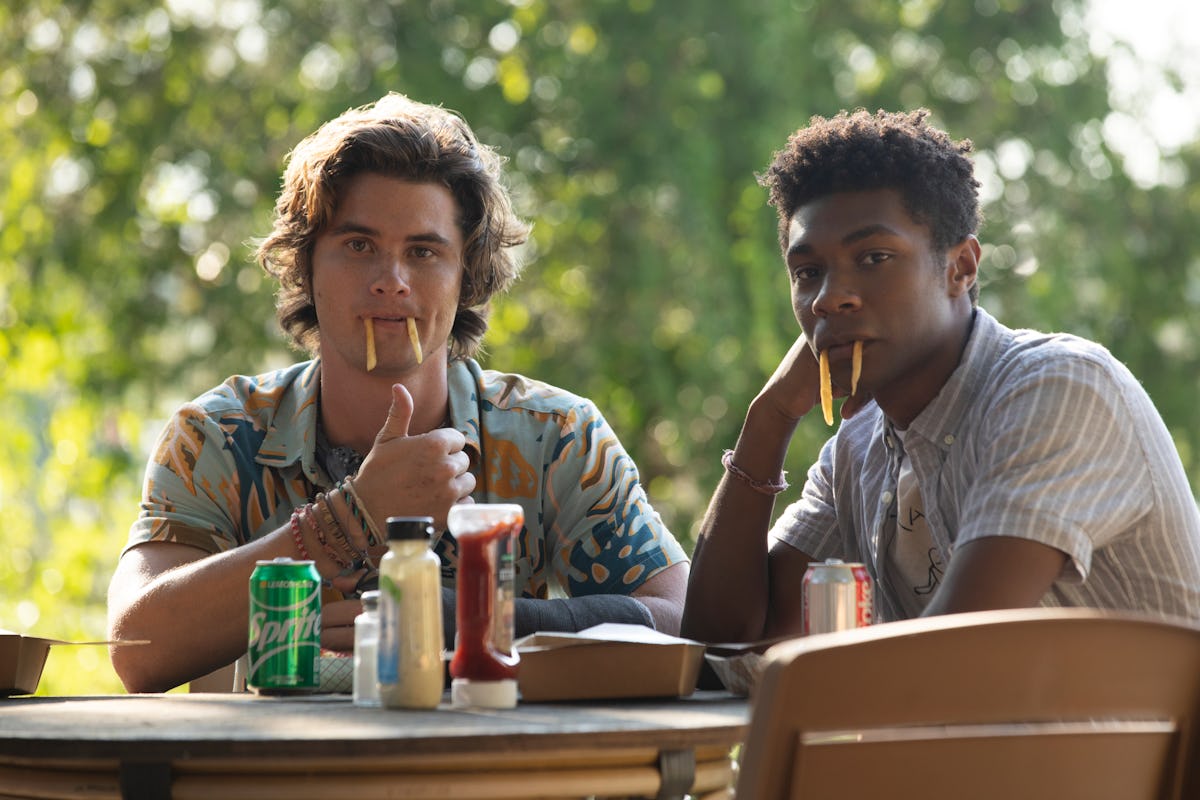 24 'Outer Banks' Behind-The-Scenes Facts Only True Pogues Would Know
Netflix
You've watched the show, you're following the cast, you've seen the bloopers. Now, you're officially getting desperate for more content from the Pogues, am I right? Luckily, there's more where that came from: These Outer Banks behind-the-scenes facts are just what viewers need to keep the chill (yet also somehow still adventure-packed) vibes flowing.
Fans have come to love the show — which is set in the Outer Banks of North Carolina, naturally — for its very attractive characters, its soap opera-level drama, and its fierce friendships shown onscreen. It turns out, however, there's so much more to the teen drama than just what you see in the final product. With the adventure, the romance, the setting, and the characters themselves, there was a lot that went into making Outer Banks one of the hottest Netflix shows of 2020.
Ever since the series premiered on April 15, fans have gotten to know the cast through their silly Instagrams and candid interviews, both of which have revealed tons of details about the show fans wouldn't know otherwise. Here are some of the most interesting facts about the making of Outer Banks that will have even the most dedicated fans might not know.